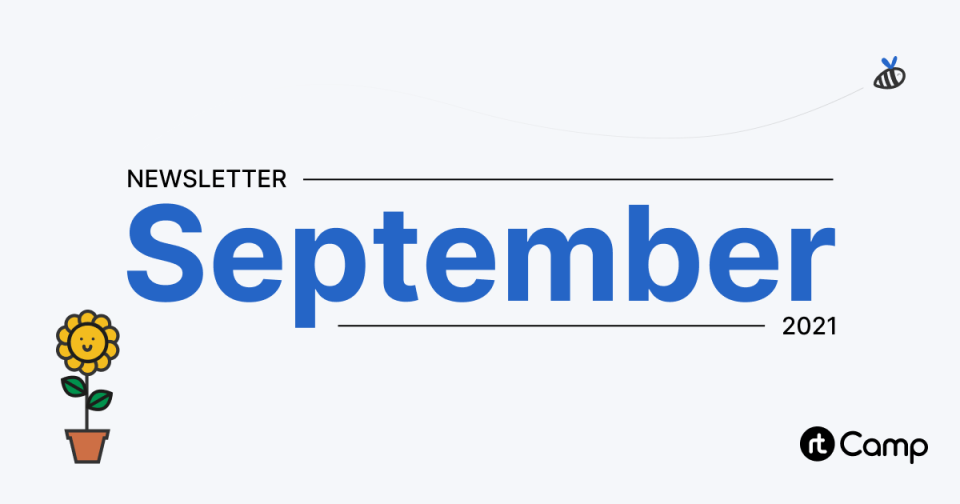 This is our second month using a new workflow for sending out our monthly newsletter. Earlier in August, we moved away from MailChimp and moved our subscriber lists over to Sendy– a self-hosted newsletter application you can use to send trackable emails via Amazon Simple Service (SES).

On the front end side, our publishing process includes simply writing the newsletter directly on our blog using Newsletter Glue, a great WordPress plugin that leverages Gutenberg blocks to craft and edit a newsletter and that works great with several newsletter application like Sendy.
This new setup allows us to stick to only using WordPress while crafting a newsletter. If you would like consulting on using such services, get in touch!
Insights
News from Around the Web
Water Cooler
Popular on our #watercooler Slack channel.
Stephen Wolfram, of Wolfram Alpha fame, goes into depth about the habits and desk environment that help him maximise his productivity. He calls this his personal infrastructure.
Nathan Barry's insightful Twitter thread about ConvertKit culture-building practices gave us a few ideas we can try out at rtCamp. You'll pick up some interesting ones too.
Events
WordCamp US 2021 took place as a virtual event and drew over 3600 attendees. It featured an outstanding speaker selection this year, and recordings will soon be up on WordPress.tv. This is the first WordCamp US to not feature Matt Mullenweg's "State of the Word," which is expected to be its own standalone event later in the year.
WordPress has started taking applications for in-person WordCamps again. Local communities that have hosted meetups before can apply, but they'll have to pass the updated in-person safety checklist.
That's all, see you next month!
Links: We're Hiring! | Get in touch with us
---