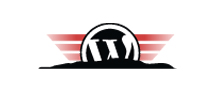 If you are reading or following our WordPress-Nginx tutorials series AND if you are using WordPress-Multisite, please note that we have updated articles in the series for WordPress 3.5.
WordPress 3.5 handles static-files in multisite setup without getting PHP & MySQL involvement. This change can improve performance radically for fresh multisite setup.
Following articles are updated:
If you have created multisite setup before WordPress 3.5, then this new static-file handling won't be available to you even after you upgrade to WordPress 3.5. You can use Nginx Map and Nginx-Helper to improve static-file handling which is as fast as new WordPress way!
If you find any typo or mistake, please let us know. Its a huge task update so many articles!
Link: Complete WordPress-Nginx Series | Subscribe here for future updates
---