Hello friends.
We have been receiving queries and questions from many users about registration issues on rtPanel Forums.
rtPanel website along with other products is powered by rtCamp. rtCamp Solutions is a parent company which manages multiple sites like rtPanel, rtBlogs Network, Blogger to WordPress migration service and more. The benefit of having all this on one MU is that your single login works for all the product/service portals and also on the blog network.
Let me take you to the process of registration:
Click here to signup. or Open this link (https://rtcamp.com/wp-signup.php) in your browser.

When you click on above link, following window will open: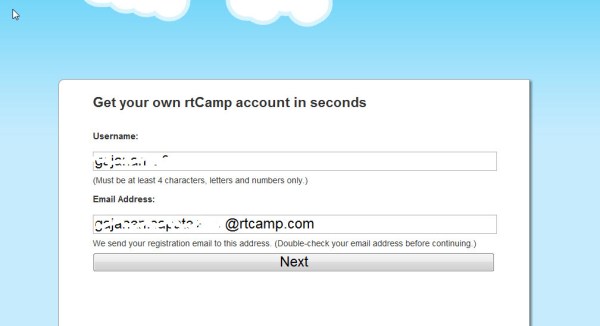 After entering the details in above form, it sends an activation email to your inbox for email validation.

 Once you validate the email account, your account will be activated and you will get the following message.

The account once created can be used to login on any of our rtCamp's product portals.
I hope the above information will solve your registration related queries.
---