Managed Site Maintenance Services
While you grow the business, experts at rtCamp make sure your website upkeep is fully managed – starting at an affordable rate of $10000/year.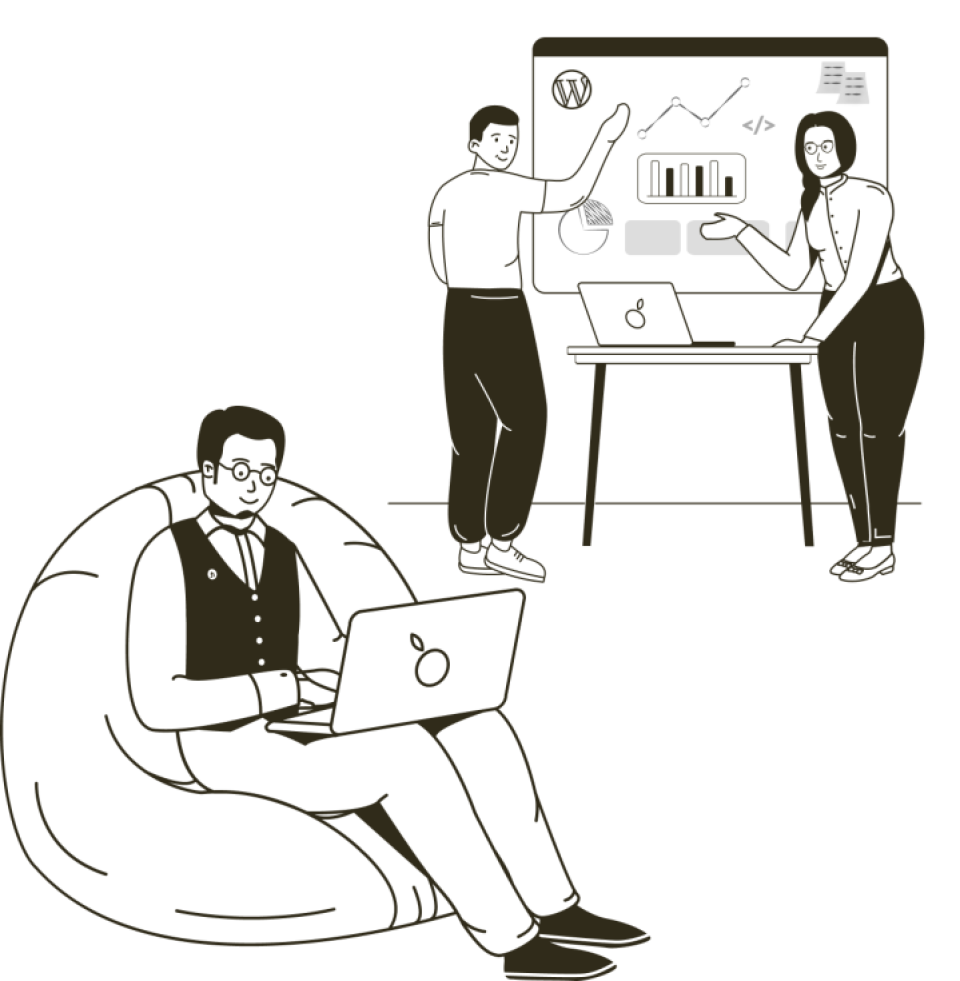 Trusted by some of the biggest brands in the world
Features and Offerings
Take advantage of our Managed Site Maintenance Services, packaged for a seamless experience.
Managed Site Maintenance
Monthly Plugin Updates
with rtCamp's QA assurance
WordPress & PHP Version Updates
with rtCamp's QA assurance
Coordination with Hosting Provider
Consultation for Security and Uptime issues
24/7 Automated Monitoring and Emergency Alerts
For site outages and sudden performance drops
Monthly Reporting
including New Relic Performance Report
Free Consultancy & Developer Support
60hours/year for bug fixes or ad-hoc requirements
Unlimited On-Demand Consultancy & Developer Support
at $100/hour for additional requirements
Starts from $10000/year
View Case Study
rtCamp has helped our organization in so many ways! Their incredible wealth of knowledge and experience around the WordPress platform has brought peace-of-mind to our teams and leadership. Not only have they built us sustainable enterprise-class WordPress sites, but they have also helped streamline our go-to-market process with the solutions they have helped us architect.
Key Features
Regular Maintenance & Security Updates
Regular WordPress core version updates, Plugin updates, and emergency security updates with rtCamp's QA assurance. Ensuring peace of mind for your team – as the website remains free of security vulnerabilities and business critical features are not impacted by any update.
24/7 Security and Performance Monitoring
24/7 Automated monitoring setup and alerts for any cases of outages or sudden performance drops. Addressing the root cause and coordinating with third-party vendors on your behalf, as and when required.
Monthly Reporting
Monthly Reporting of the activities concluded, time used and performance reports powered by New Relic that indicate the health of your website with our recommendations for improvement.
Full Range of Experts
Full range of rtCamp's experts – Account Managers, Project Managers, Developers, Engineering Managers, Consultants, and Quality Analysts will be available for support – to make sure you can effectively leverage WordPress without losing momentum.
Free Technical Support for Additional Requirements
Free Support Hours every year, which can be utilized for additional requirements such as code reviews, setting up new business forms, training the editorial team, editorial workflow implementation, setting up new events tracking for marketing efforts, creating new Menus, or minor bug fixes.
Expert support to provide impetus to your business efforts.
On-Demand Consultancy & Team Augmentation
Take full advantage of having the best WordPress experts at your disposal for consultancy related to new features or the expansion of site capabilities.
Rapidly expand your team with rtCamp's WordPress experts for short-term requirements – such as annual conferences, digital events, etc. as & when required, for consultancy or execution.
Exclusive benefits that will help you build positive momentum for your business efforts, in addition to worry-free site maintenance.
Let's Talk About Your Project
"*" indicates required fields
Frequently Asked Questions