rtCamp executed a complete Drupal to WordPress migration project for Rockport Institute's website.
About the client: Rockport Institute
Rockport Institute is a successful career coaching organization based in Rockville, MD, USA. It was founded in 1981 by Nicholas Lore, a reputed social scientist and author. Over the decades, Nicholas has provided expert consultancy to thousands of clients.
These have included leading public figures, right from CEOs of Fortune 500 companies to top policy makers in The White House.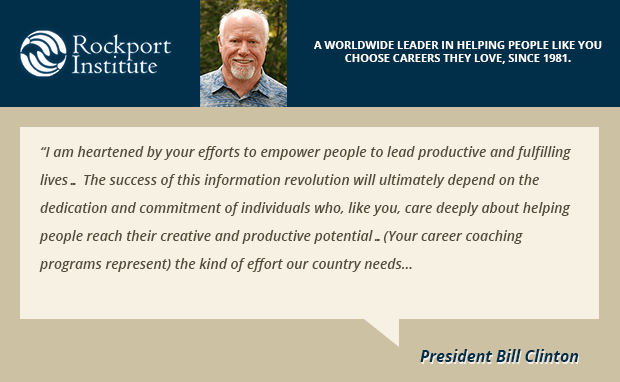 Former US President Bill Clinton praised Nicholas' work as "the kind of effort our country needs in order to meet the demands of a global economy".
You can read more about Mr Lore in a short autobiography or the Wikipedia article on him.
Why move to WordPress?
For an organization like Rockport Institute, there were two clear benefits with embracing WordPress as the software to power their website:
There's a gentle learning curve for site administrators, with the result that adding content is a breeze.
The software is backed by a highly active community of developers who maintain it and users who learn how to make the most out of it.
The tasks
About 85 pages of Rockport Institute's website were already indexed by Google's search engine. The challenges were:
To maintain the existing look and feel.
To ensure that all pages, site functionalities, advertisements and search engine rankings remained intact.
To find the best WordPress plugins equivalent to the Drupal modules being used in the existing site.
To set up a secure payment page for clients obtaining Rockport Institute's services.
The solution
Retaining the UI design
Loyal visitors to a website can easily feel disoriented when they are greeted by a new design. In fact, a website's look is synonymous with its brand image.
Our designers took on the challenge of putting together exactly the same look that existed.
Retaining the URL structure
The next step was to observe the existing Drupal site's sitemap.xml.
Website owners migrating their sites to new content management systems often end up confusing Google about their site's quality because of structural changes in some of the URLs.
That was the last thing we'd want to happen, so the permalinks in WordPress were set to use a custom structure that allowed us to precisely retain the old URLs.
The right plugins
Looking for WordPress plugins to take over from Drupal's modules was seldom a problem – WordPress is backed by a huge repository of plugins built to address a vast range of functions.
Using Cybersource
The Hosted Order Page from CyberSource was used for Rockport Institute's career testing order form.
So what's the big deal about the Hosted Order Page?
The key point to note is: CyberSource handles online payment transactions with adequate security and robustness, therefore eliminating the need for merchants to fall in line with the strict Payment Card Industry Data Security Standard (PCI-DSS) obligations.
Conclusion
For rtCampers, it was enriching to work with Rockport Institute.
In the end, we were hugely encouraged by Nicholas who says we did an "excellent job", and that our communication was "fast and clear".
Recommended: Know our other clients' thoughts
---