Last weekend, 6 rtCampers attended the AMP Roadshow Mumbai 2018.
Pradeep's "AMP with WordPress" Talk
Pradeep Sonawane, our VP of Engineering, was a speaker at the event and was also a member of the Q&A panel.
He spoke about "AMP with WordPress", helping the WordPress users from the audience to understand how the most can be made of AMP. rtCamp loves AMP and uses it on every site possible. Our own site is running on what is named as "Native AMP", in the upcoming version 1.0 of the AMP WordPress plugin. In his talk, Pradeep covered details about the AMP WordPress plugin and also performed a live demo of its different features.
While we don't have a video of his live demo, you can check out his speaker slides below.
His talk received a lot of positive reviews, highlighted in Google's tweet below.
Other Notes from the AMP event
During the event, a number of topics like advanced interactivity with AMP, advertising through AMP, and how AMP is being used for eCommerce, were covered.

The topic that caught our interest all-day-long was PWA+AMP. We are enthralled by the kind of possibilities the above could open up for a rich offline experience, in the future, and are looking forward to how this brand new concept develops.

The roadshow was kicked off with the motto of 'be good to everyone' and by the end of the event, our rtCampers felt that this was quite fitting in the way that the Google folks carried themselves.

The whole event was conducted quite efficiently and was a great source of learning about the new developments that are trending in our ecosystem. The day-long roadshow was concluded with a marathon photography session, a couple of snaps from which can be seen below.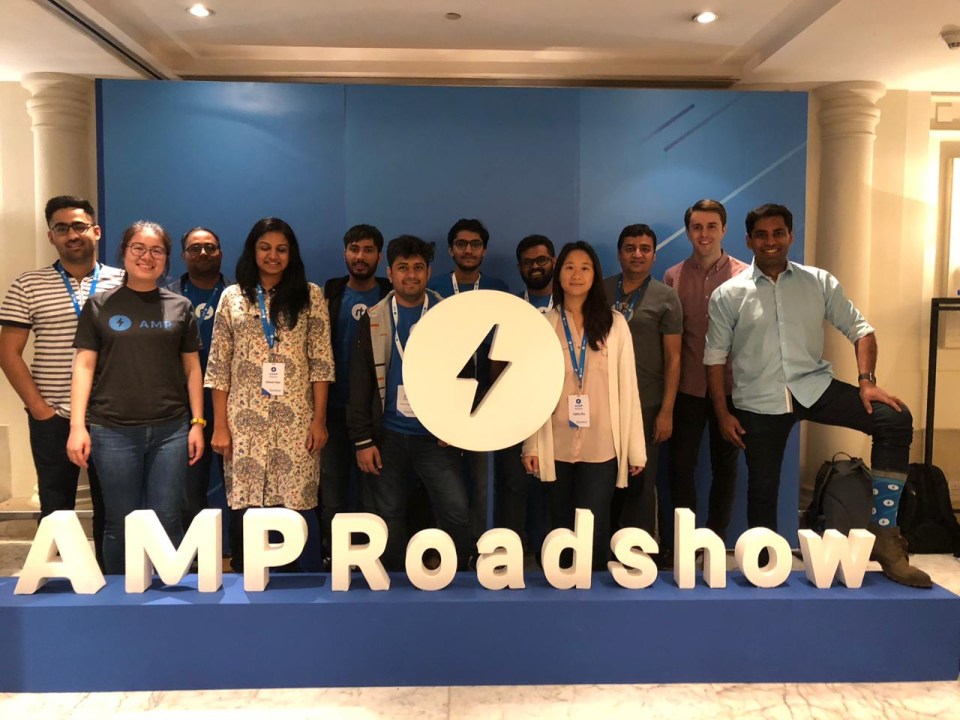 Wish to discuss your AMP project? Talk to us, we'll be happy to assist.
Links: AMP Plugin for WordPress | AMP Roadshow 
---