It would be incredibly unfair to really write about rtCamp's experience at WordCamp Pune 2015 in a single post. This is because there were 30+ experiences at WordCamp Pune. Everyone has a unique one and some of us have written about it on their personal blogs.
Pune is home!
For rtCamp, the city of Pune is home. We do have remote workers but mainly our offices are based out of Pune. Rahul Bansal our CEO was an organiser along with Dinesh Jain and Ganesh Kerkar. Rahul was in charge of food! He manned the food stalls like a real pro and got those sandwiches out to people really fast.
Here is a photo of Rahul in his elements.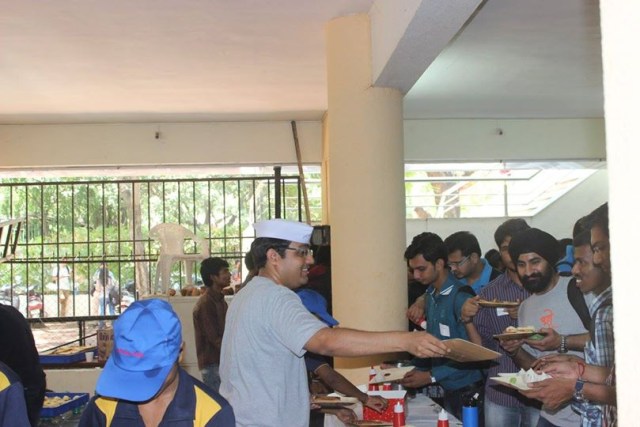 Image Credit: Anand Thakkar
We were also involved as sponsors at this WordCamp. Thus, we had a nice sponsor desk to use. We did not really have many freebies to give out but decided to distribute rtBiz Helpdesk, a premium plugin free to anyone interested.
This was a blessing in disguise for many rtCampers.
Visit us at our desk at #WCPune. There's a free licence of our Helpdesk plugin we are giving away pic.twitter.com/XVscdYto9j

— rtCamp (@rtCamp) September 6, 2015
A lot of rtCampers are introverts and hence do not usually make the first move towards starting a conversation. The giveaway intrigued many and got people asking different sorts of questions to many rtCampers about WordPress, plugins, working in open-source and more.
I hardly attended any sessions as I was often at the sponsor desk. But I did catch Topher DeRossia speak about HeroPress. His has been on an extra-ordinary journey and I would highly recommend you to take time and read contributor essays on the HeroPress website.
Here is Topher posing with rtCampers for a selfie!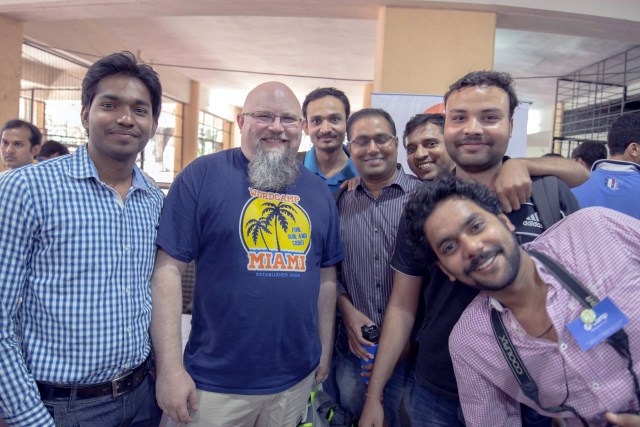 Thanks to the Organisers and Volunteers!
There were several organisers and volunteers who worked through out the day. They never once stopped making all of us feel welcomed and part of this WordCamp. A big thank you to these guys.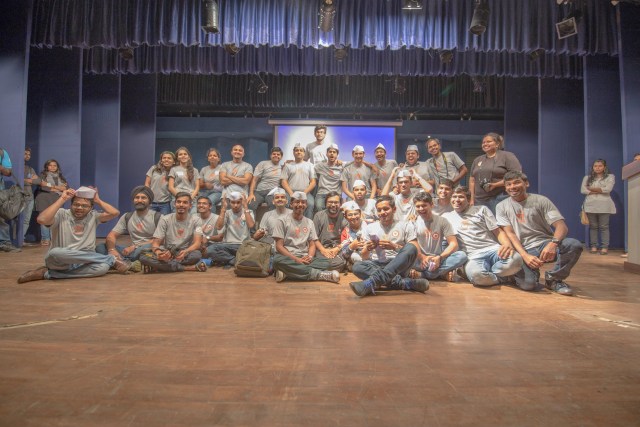 rtCampers on WordCamp Pune
Many folks at rtCamp have started writing down their thoughts about the event on their personal blogs. You can read them for a more individual perspective on their experiences.
I will keep adding more to the list as rtCampers take time off and write about their WordCamp Pune adventures. 🙂
Link: WordCamp Pune 2015
---