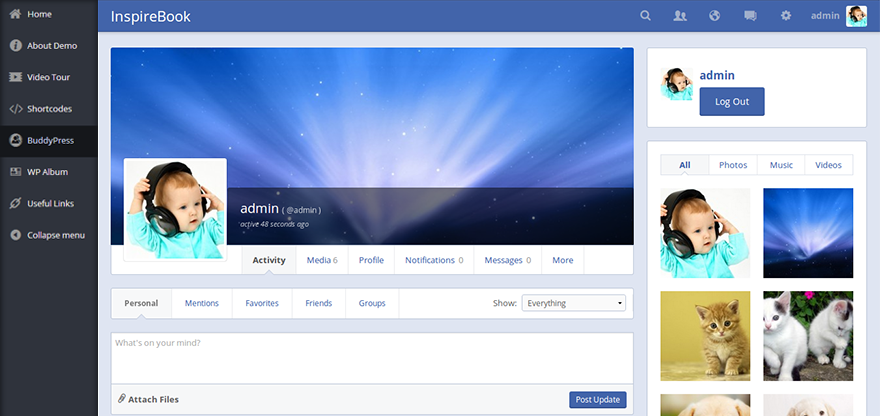 We are excited to release a new version of InspireBook, in this release we made InspireBook itself as a parent theme, so that users can customize InspireBook by creating its child theme.
What has changed?
Developer Updates
We have updated Foundation version we were using to 5.2.1 and also updated other Grunt packages.
Functionality and UI fixes
Some users had reported bugs in mobile devices. Also, There were issues with editing a cover/profile photo and fetching profile photo from CDN. These issues along with other bugs have been fixed in this update.
Upgrade Instructions
If you are an existing InspireBook user, you can upgrade to InspireBook with just one-click from your WordPress Dashboard. Before upgrade makes sure you took a backup of your webroot and database.
If you have customized InspireBook theme then it might break after update, so take a backup of your changes then update to a new version.
If anything goes wrong, feel free to use our support forum.
Upcoming Features
In the next release we are going to add theme options to change color scheme, Google fonts settings, slider options, show/hide header icons and much more.
If you haven't purchased InspireBook, you can buy it now. You will get free updates for 1-year.
Links: Buy InspireBook | Download from my-account | Support Forum
---