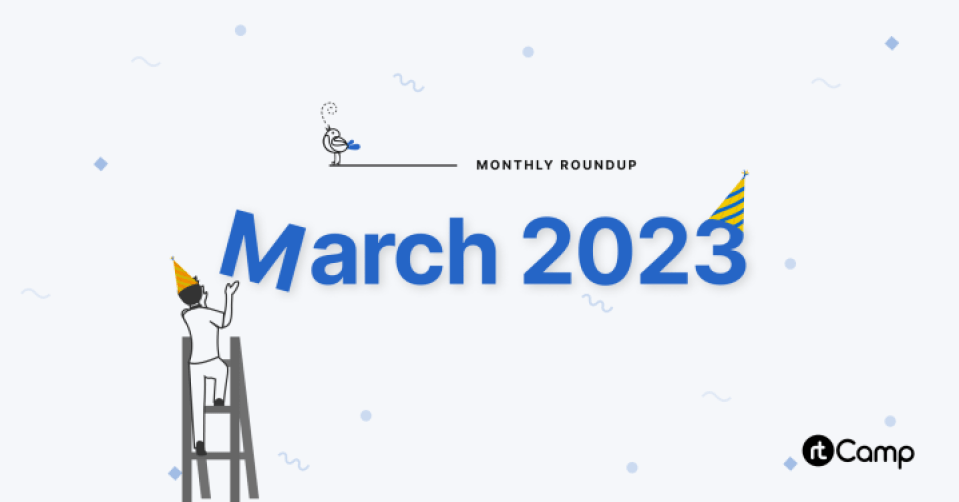 Hello!
rtCamp completed 14 years of good work this March 12. We couldn't be more grateful for all rtCampers, clients and well-wishers for being a part of our journey.
Our CEO, Rahul Bansal reflects how the last year was sort of a pit stop for refueling between the pandemic and the emerging situation as the world economy faces a recession. We are exploring new technologies that have a potential to create more value for the WordPress ecosystem and are keen to forge new partnerships to innovate and create incredible things.
WordPress 6.2 "Dolphy" is out now with new features to the site editor, bug fixes, enhancements, and more. This release puts rtCamp's core contributions streak at 27.
WordPress News Snippets
From Around the Web
Upcoming Events
Blogs by rtCampers
Water Cooler
Popular on our #watercooler Slack channel.
Link: We're Hiring!
---