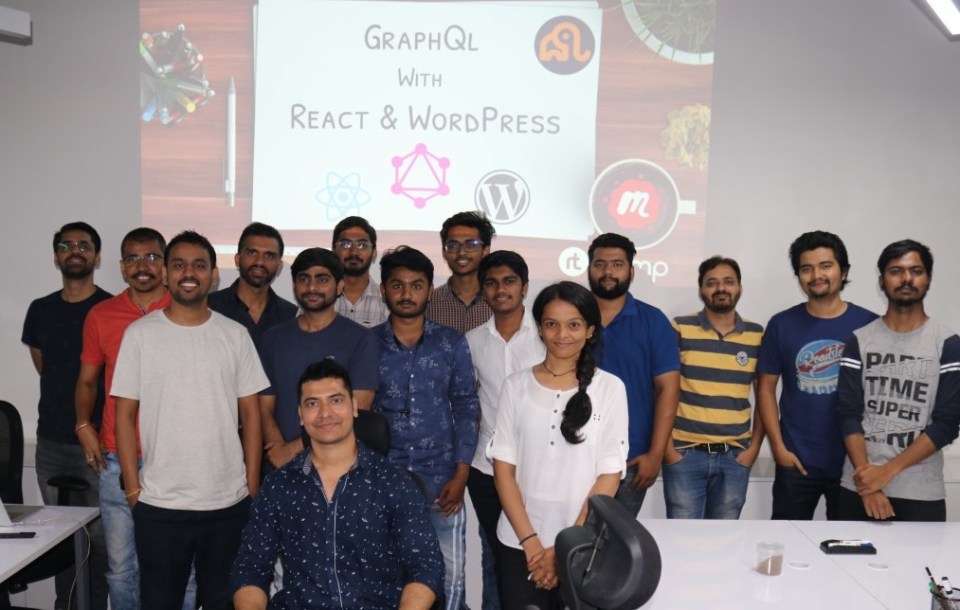 Hello folks! 👋 We hope you are doing well. Also, a warm welcome to all the new subscribers.🤗
In September, we participated in PressNomics (PN6), Digital Agency Expo, WordSesh and other events. We also conducted an interactive GraphQL workshop. 😀
Releases 🚀
Transcoder for AMP stories
Our Transcoder 1.2.3-beta1 plugin is now available for the AMP Ecosystem. You can now add AMP Video Stories using Gutenberg-based AMP Stories editor in WordPress without worrying about video formats and user experience on your site! 🥳
Check out the full article here.
Also, have a look at our latest How-To article and learn how to create a visual storytelling community like Wattpad using WordPress.
Events 🎉
Ganesh Chaturthi 🙏
We started the month by celebrating the festival of Ganesh Chaturthi with some delicious Modaks. 😋
PressNomics 🎤
Our CEO, Rahul Bansal spoke at PressNomics about "Scaling your Business with values, mission, and vision". He also met some awesome folks from the community. 🤝
Digital Agency Expo 😀
Rahul also attended the Digital Agency Expo (#DAX2019) and was a part of some informative talks by agency folks.
Apart from the above events, Rahul attended WordCamp NYC and WordCamp Sacramento during his long US trip.
WordSesh 🗣️
rtCamper Muhammad Muhsin gave an engaging talk at WordSesh EMEA where he shared how to "Build Your Blazing Fast Site With Gatsby and WordPress". Check out his slides here.
Meetup 🤝
rtCamper Imran Sayed conducted an engaging and a fun workshop on "GraphQL with React and WordPress". Read more about his experience of this interactive workshop.
Upcoming Events
WordCamp Vadodara 🚆
Imran will be heading to WordCamp Vadodara next week where he will be speaking about Creating Gutenberg Blocks with ACF.
Get your tickets now and catch Imran's engaging talk.
That's all for this month folks. See you all soon! 👋
Links: Transcoder for AMP Stories | Muhammad's WordSesh slides | Imran's meetup experience
---