Fresh off WordCamp Pune, we started packing our bags for a visit to WordCamp Udaipur.
Udaipur is one of the most scenic cities of Rajasthan. Visiting it for the first time almost takes you back to a time when kings and queens rules the land. In fact, "Rajasthan" can be literally translated to the "Land of Kings".
The organizers of WCUdaipur did a great job promoting the WordCamp and building hype for the city- and we were not disappointed! Arriving a day before WordCamp meant that we had ample time to explore the narrow lanes, eat some famous "daal bati" and sip on coffee with views like this: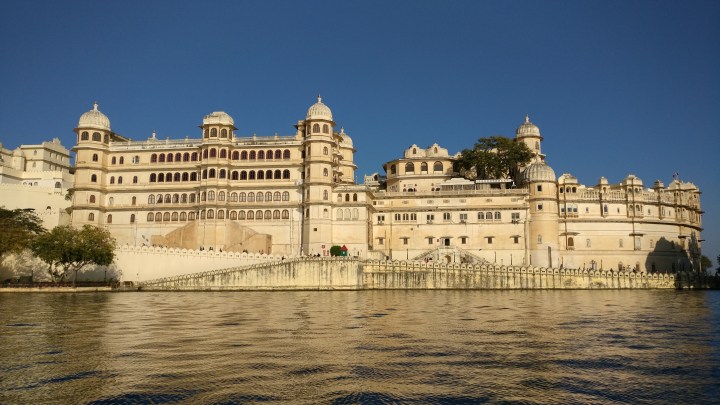 The venue for the inaugural Udaipur WordCamp was very well chosen. Being a dedicated convention center meant that the layout was well suited to a multi-track event.
The lawns provided plenty of (beautiful) open space, perfect for networking. The organizers even got the WiFi right: consistent, high speed internet access is always a great addition to any tech event.
Speaking of the event, Rahul Bansal was a speaker yet again! This time around, he spoke about "Hiring The Right Way in the WordPress Ecosystem". Read more about the session and his other experiences in Udaipur from his blog post below. Also attached are his slides, in case you missed the session!
It's all about those experiences
Eleven rtCampers went to Udaipur- and we had a great time! For a lot of us, WordCamp was just an excuse to travel to one of the most beautiful states in India.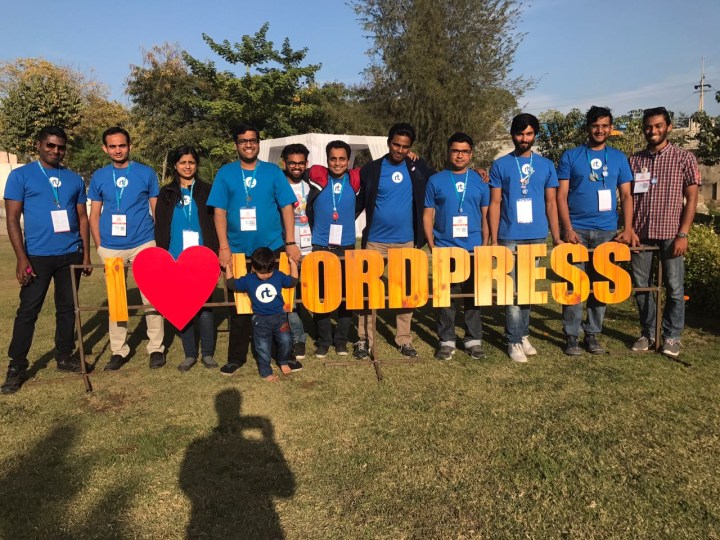 As usual, I have included links to a few blog posts below, so that you can see what we saw. Do make it a point to drop a comment if you have any thoughts. They will surely appreciate it 🙂
Rahul's post: http://rahul286.com/blog/wordcamp-udaipur-2017-experience/
Chandra's post: http://chandrapatel.in/wordcamp-udaipur-2017/

What next?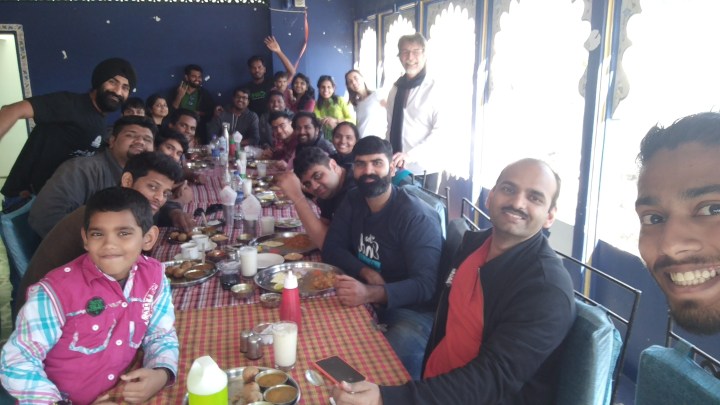 WordCamps in India are getting more and more frequent- and we are not complaining! 😀
Next up on the schedule is WordCamp Mumbai– a two day event bound to be full of fun and learning. By our initial headcounts, about 20 rtCampers are going to be making the ~4 hour journey to our state capital for the event.
rtCamp is also a Gold Sponsor WCMumbai and will have a desk at the venue. We  would love to meet you there and talk about anything, from WordPress to cricket to EasyEngine. See you there! 🙂
Links: WCMumbai 2017
---