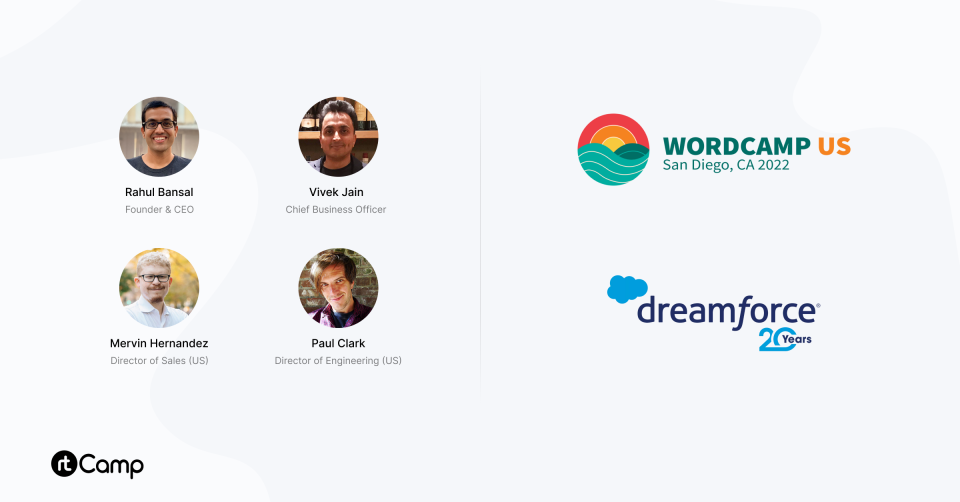 Fall is here and so is the celebration of everything WordPress at WordCamp US 2022!
rtCampers Rahul Bansal and Vivek Jain will be traveling to San Diego to join up with Mervin Hernandez and Paul Clark, who are contributing to the event as part of the Sponsorship and Photography teams respectively. Reach out if you'd like to start a conversation or pick their brains about anything WordPress.
If you are interested in following along WCUS, you can do so from your timezone via the live streams (no registration needed!) and @WordCampUS.
Following WCUS, Rahul will be heading to Dreamforce 2022, happening in San Francisco between 20th – 22nd September. We're looking forward to having conversations about all the possibilities that Salesforce can unlock for publishers. Drop us a line if you'd like to chat!
Links: WordCamp US | Dreamforce
---