WordPress 4.9 "Tipton" landed today. Thanks to the hard work put in by 443 contributors, WordPress brings a lot of enhancements to both end users and developers.
The WordPress Customizer was at the center of this release. Drafting & scheduling support and content protection guards were added to the Customizer, bringing it in line with the Post/Page Editor interface.
Special props to rtCamper Sayed Taqui who was one of the featured contributors of the release:

Sayed really put in the hours and made some 180+ commits toward the aforementioned Customizer drafting functionality. We set aside some cake for Weston Ruter and XWP who helped support Sayed's particularly noteworthy contribution to the release! ?
We also appreciate the contributions of the following rtCampers to WordPress 4.9: Daniel, Juhi, Kiran, Milind, Siddharth, Utkarsh, Umesh & Yahil. rtCampers have now contributed to 14 consecutive major WordPress releases, spanning all the way back to WordPress 3.6!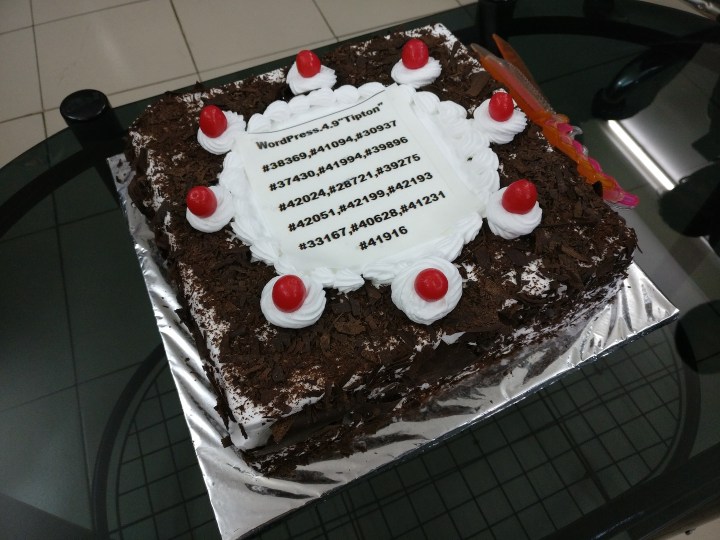 Links: WordPress 4.9 release post (written in Gutenburg!)
---