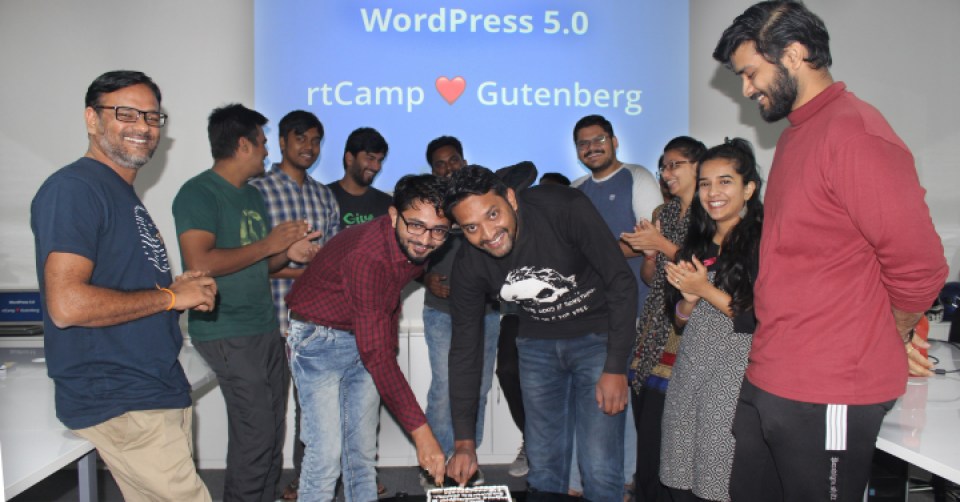 Since its first release, more than 15 years ago, WordPress has come a long way starting as a blogging software, to evolve as a platform which powers everything – from an enterprise CMS to decoupled web & mobile apps backend.
When WordPress was first released, on May 27, 2003, there were around 40 million websites on the Internet. As of November 2018, that count is more than 1.6 billion. That's a growth of over 40 times! Considering that a third of the world's websites are powered by WordPress, it is safe to say that WordPress has changed the web! 🤘
But today, WordPress is changing itself with its new block-based Gutenberg editor, shipped as part of the WordPress 5.0 release! 🚀
We, at rtCamp, believe that Gutenberg is the best thing to happen to WordPress since the introduction of the custom post type! Gutenberg has the potential to change the web in the same way that the iPhone changed the mobile phone industry, in the last decade.
As an agency, we lacked job satisfaction when pulling off a complex design using unfriendly custom fields & meta boxes, or leaving it completely to page builders. While some page builders did a great job, the dependency on shortcodes & widgets was a concern, from the user experience perspective.
This is all going to change, today! 🥁
rtCamp ❤️ Gutenberg
We are one of the early adaptors of what we consider to be not just an editor, but, the whole user experience movement.
Earlier this year, in April 2018, we did a public service campaign for the community to help them get going with Gutenberg, at an early stage. In the same month, we released the Gutenberg Fields Middleware project, to help developers create custom Gutenberg blocks without repetitive codes.
Our key websites rtCamp.com and EasyEngine.io have switched from a page builder to Gutenberg. rtCamp.com is on Gutenberg since April 2018. After having already used Gutenberg for the last 9 months, we are looking forward to an even more exciting time with it, ahead! 🤗
Contributing to the WordPress core
As with all major WordPress releases since 2014, a bunch of rtCampers have contributed towards this release, too.
We have a tradition of applauding and appreciating contributors for their efforts by cutting a cake and celebrating with the entire team, and this time was no different. 🎂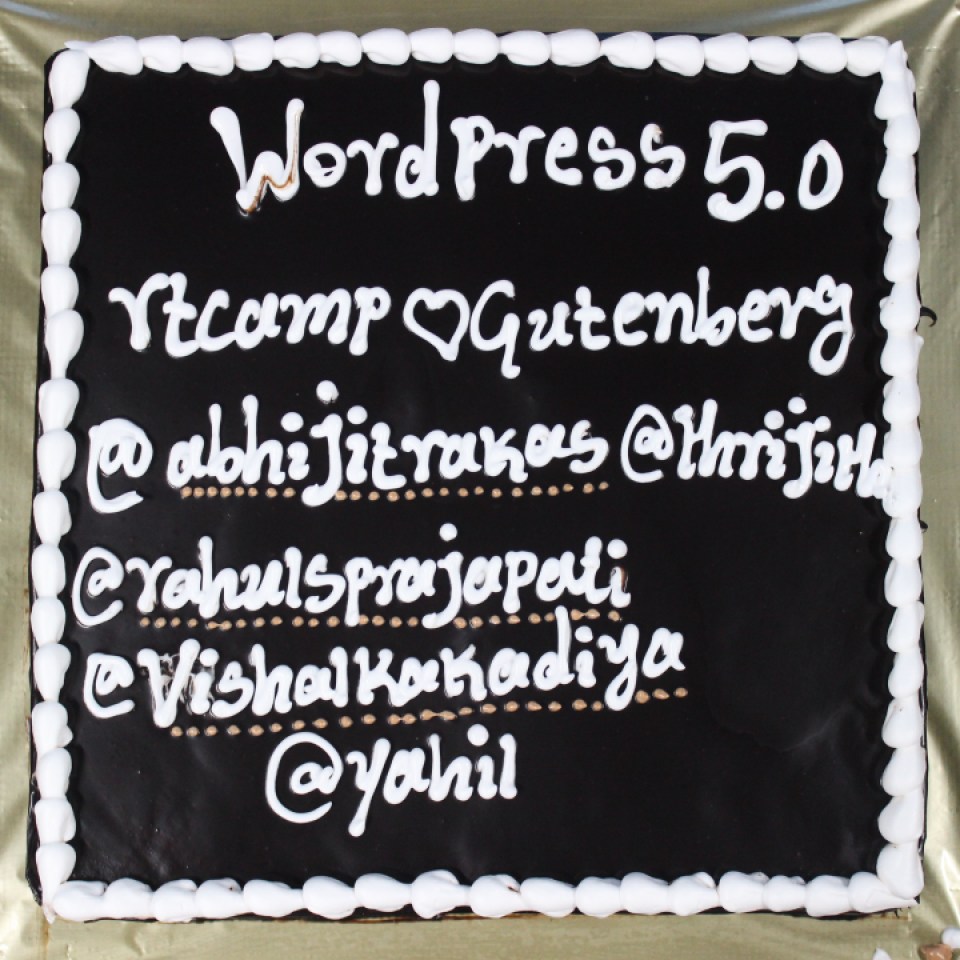 Need help?
Gutenberg is easy to use and that's the original goal of the project. After using Gutenberg for months, and I say that while using Gutenberg to publish this article, we can say that the goal has been met beyond expectations. 🙂
However, if you are still stuck with a custom built, unoptimized editing user interface with plenty of custom meta boxes and unintuitive customizations, it may be worth evaluating how Gutenberg can make your in-house publishing team more efficient.
If you wish to use the power of Gutenberg to simplify your editorial experience, we can help! ☎️
Links: WordPress 5.0 | Gutenberg | Gutenberg Fields Middleware
---