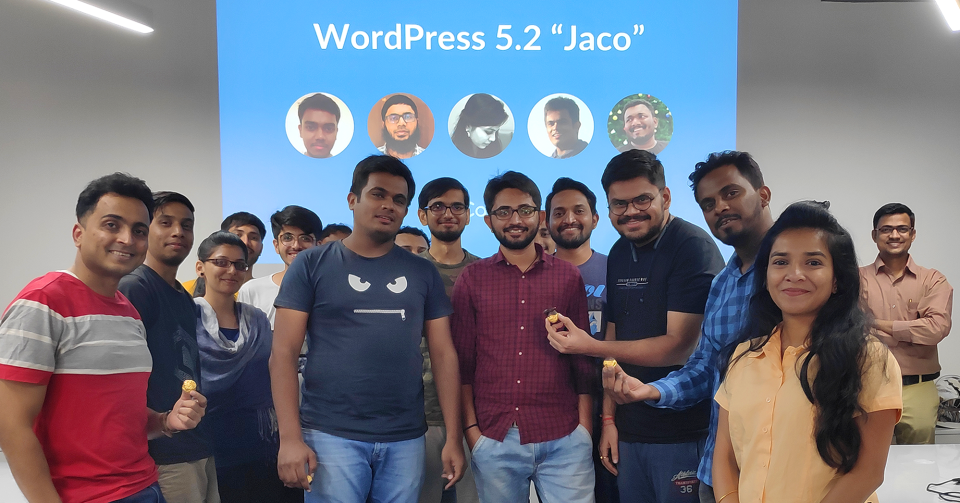 WordPress 5.2 "Jaco" has landed. Thanks to the hard work put in by 327 contributors, this release brings easy fixes to your site if something goes wrong.
The site health check and fatal error protection were at the center of this release. WordPress 5.2 also comes with additional robust tools for identifying and fixing configuration issues.
Kudos to rtCampers Kelin Chauhan, Sudhir Yadav, Pranali Patel, Thrijith Thankachan, and our newest member Muhammad Muhsin, for putting in their efforts towards this release. 🎉

As a matter of pride, rtCampers have now contributed to 17 consecutive WordPress core major releases, spanning all the way back to WordPress 3.6!
As a rtCamp tradition, we celebrated the new release with a cake cutting celebration to praise the efforts of the contributors.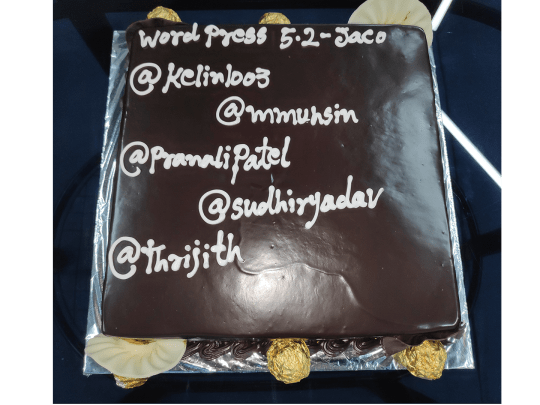 Join Us and be a part of our next contributor's cake cutting celebration! 🤗
Link: WordPress 5.2 "Jaco"
---