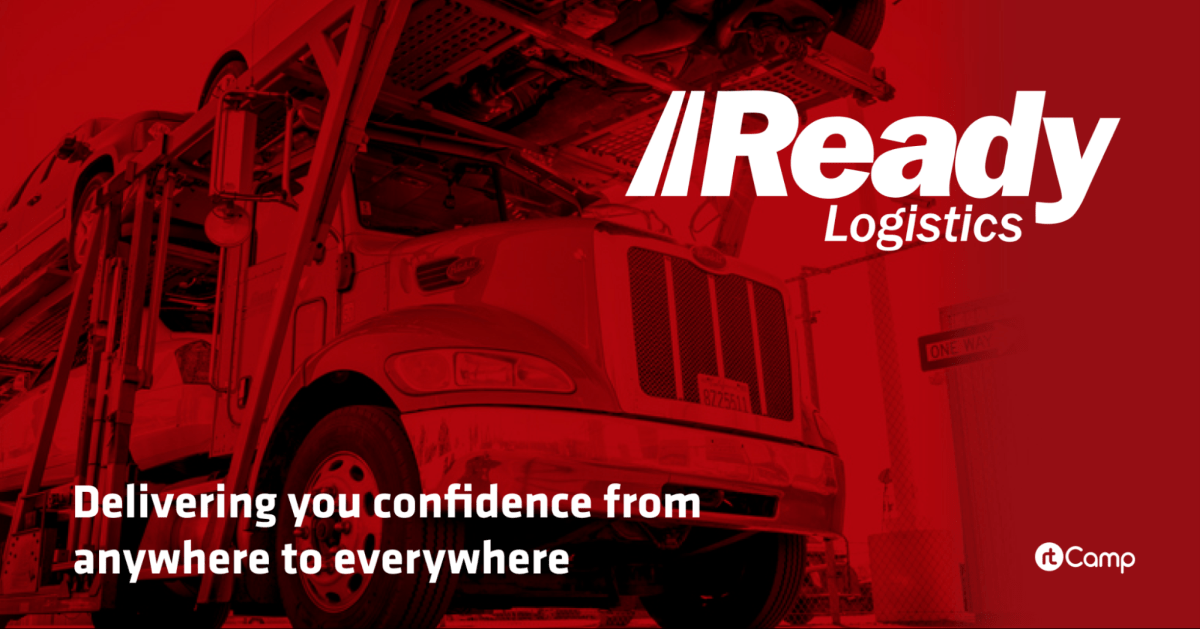 About Ready Logistics
Ready Logistics provides full-service transportation logistics solutions. It supports planning, execution, and overall improvement in logistics operations from point A to point B, serving automotive auctions, dealers, commercial, and consumer clients.
A 6,500+ fully vetted carrier network utilizes Ready Logistics leading technology to provide end-to-end services for vehicle shipping needs of the automotive industry. Headquartered in Phoenix, AZ, Ready Logistics is a Cox Automotive™ brand.
Aspiring enhanced User Experience
Ready Logistics came up with the idea to partially redesign the website's visual presence to improve their users' experience. The website required an audit of theme and plugins for smoother operations. It also needed to be hosted on the performant and secured host of WordPress VIP Go infrastructure.
Re-designing Ready Logistics
rtCamp's creative team redesigned the web pages while maintaining the brand guidelines. During the redesign process, optimized UI/UX was ensured for better lead generation.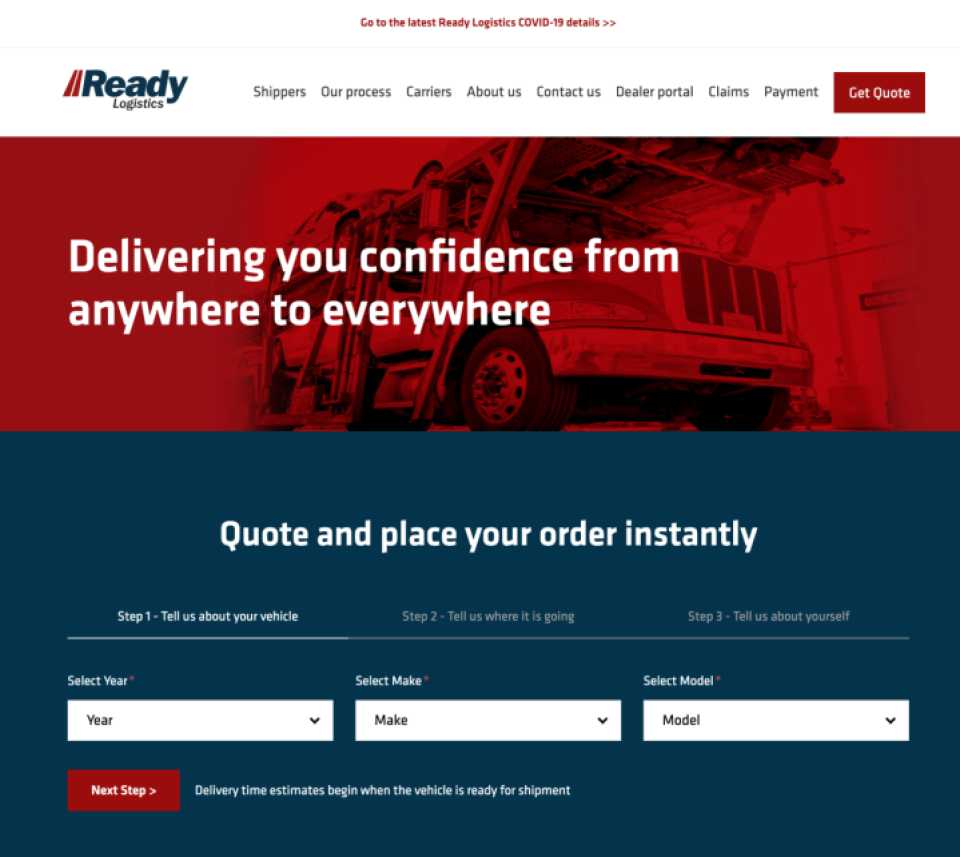 Site Cleanup
rtCamp started the project by setting up a new staging site with all the plugins updated to the latest version. As the plan included this site to be hosted on WP VIP, all unnecessary plugins needed a cleanup.
Each plugin was audited and only the necessary ones needed to keep the site functional were retained. Every database table was vetted, and redundant data was removed.
Shifting to WordPress VIP Go
rtCamp executed the migration process by re-importing the content and database from the old server to the new server. Thereafter, moved Ready Logistics from Liquid Web to the WordPress VIP infrastructure.
Moved custom form to Gravity Forms
rtCamp moved the custom-built HTML form, used for Get a Quote functionality, to Gravity Forms. It allowed customization and styling options with an intuitive drag-and-drop interface. This was not possible with vanilla HTML forms. Features for data validation, conditional formatting and security vastly improved the form submission workflows.
Initially, an integration with Salesforce Marketing Cloud was provided through Zapier. It enabled automated syncing of form entries, eliminating the need for manual data entry. This reduced errors and saved time for website administrators.
Implementing integration with Salesforce
Eventually, the Zapier layer was removed, and syncing executes directly with Salesforce data extensions. It happens with our Gravity Forms-Salesforce integration add-on deployed. This further streamlines the process and reduces the risk of errors or delays.
By leveraging the data from Salesforce CRM, the website gets insights about lead generation and conversion rates. It helps to track the effectiveness of marketing campaigns and other initiatives.
Improved Lead Generation with a Performant website
After the revamp, Ready Logistics saw a 49% increase in lead submissions, comparing the pre- and post-migration year periods.
After migration and redesign, the website's performance improved. rtCamp monitored the performance benchmark with the previous platform & compared it with the site after migration.
According to a survey, 47% of website visitors expect a web page to load in 2 seconds or less. An optimized UI/UX with speedy page loading makes for a better web experience.
Before the migration

After the migration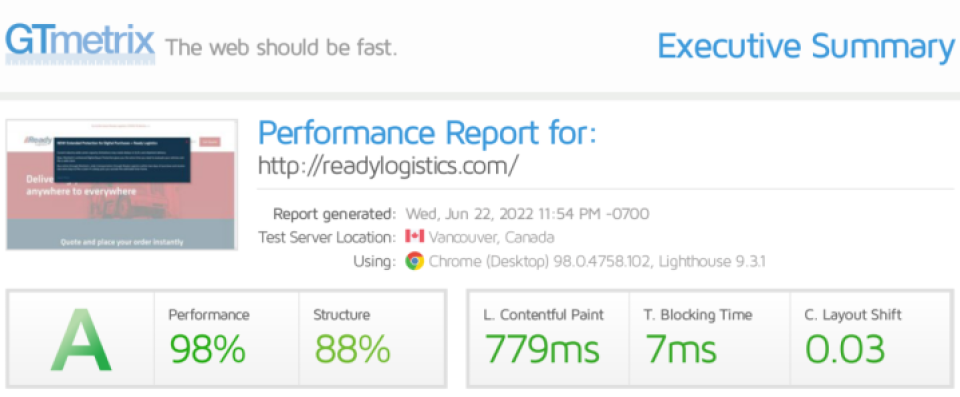 rtCamp was pivotal in modernizing the website for Ready Logistics, ultimately resulting in a better user experience for our clients and greater accessibility for our internal users to manage the website. Their expertise guided along during the process to ensure that we were optimizing the website for performance, updating the theme to improve user engagement, refining our backend lead generation workflow, as well as aligning our tech stack supporting the site with the rest of our solutions groups.
Are you not able to achieve your business goals with your existing CMS? WordPress VIP's bulletproof infrastructure and rtCamp's custom solutions can help you in serving your customers better.