1. Goto Add Account.. option from Mail Menu of apple Mail.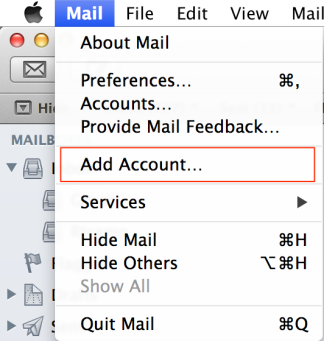 2. Select Add Other Mail Account… then click on Continue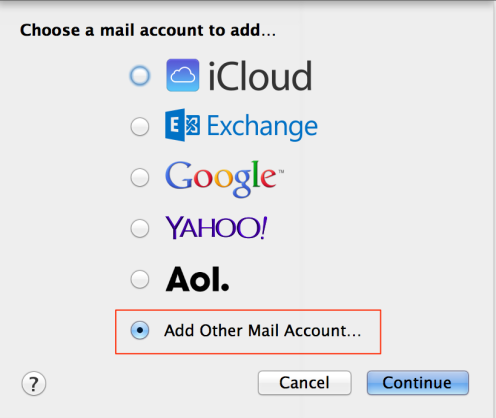 3. Add a Mail Account details: Name, Email and Password then click Create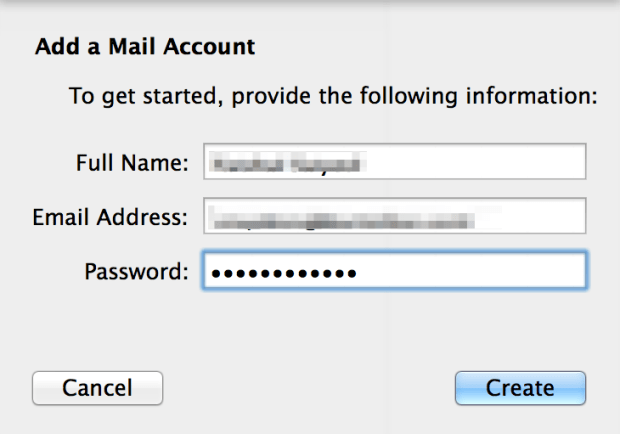 4. Add Incoming Mail Server Info : Select IMAP in account type, then Enter your IMAP Mail Server address, Your full email address as User Name and password then click Next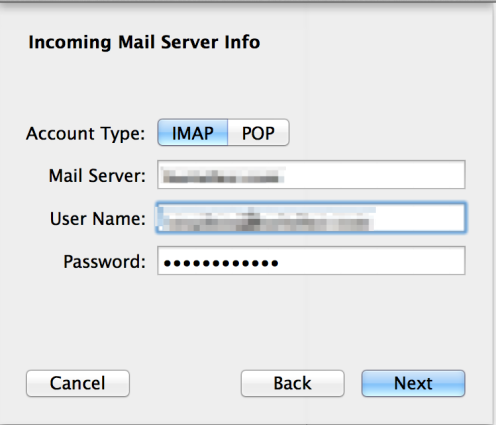 5. Verify Certificate : If you have configure SSL on your imap and if it is self signed certificate then you might get this additional box, Just click Connect.

6. Outgoing Mail server Info : Just Enter your SMTP mail server details then click Create