We are fortunate to have Alberto Medina, Staff Developer Relations Engineer at Google, in Pune. Pune is the city in India where rtCamp's headquarters and training center are situated.  
We have been working with Alberto on Google projects such as AMP and Web Stories during the past three years. Alberto is passionate about open source and education, so we took this opportunity to organize two seminars across colleges in Pune.
As part of our educational outreach, these seminars were aimed to making students aware about open-source and open web in general and, to be more specific, WordPress and creator economy.
On the first day (Feb 28), we organized the session at PES Modern College of Engineering. On second day (March 1), we visited COEP Technological University. Established in 1854, COEP is one of the India's oldest engineering college and also the alma mater of our founder & CEO Rahul Bansal.
The Talks
The talks were based on Alberto's similar talk at the recently held WordCamp Asia in Bangkok. While the college talks' recordings are not available, Alberto's original talk is available for rewatch on YouTube.
Since the talks were prompt on short notice, as an organizer, we were expecting not much change from the original WordCamp Asia talk. But, we are grateful to Alberto for taking considerable efforts on his vacation to restructure the talk for the student audience, which is very different from a WordCamp audience.
Students appreciated Alberto going to length about Google's commitment to open source, their interest in the open web and the WordPress project specifically.
Alberto added an entire section about career advice for students graduating next year. rtCamp believes that Alberto's session will inspire many students to choose jobs that allow them to contribute back to open source.
The feedback
The talks had a combined audience of 500 students. The feedback we received was overwhelming, and we had to cut down Q&A on both days in the interest of limited time. But Alberto was gracious enough to be available for followup questions and discussions online.
The students have been visibly excited with our sessions. Below are some public tweets. There is a lot more feedback Alberto and we received on LinkedIn, Twitter DM, and mailbox.
Alberto also enjoyed these sessions. In his words:
It was a humbling experience to speak in two prestigious academic institutions and meet with such a talented group of students.

I was impressed by the engagement levels and the quality of the questions, interactions after our sessions and with rtCamp's commitment to make students aware about open source across India's vibrant education environment.

I look forward to returning in the future!
Galleries
PES Modern College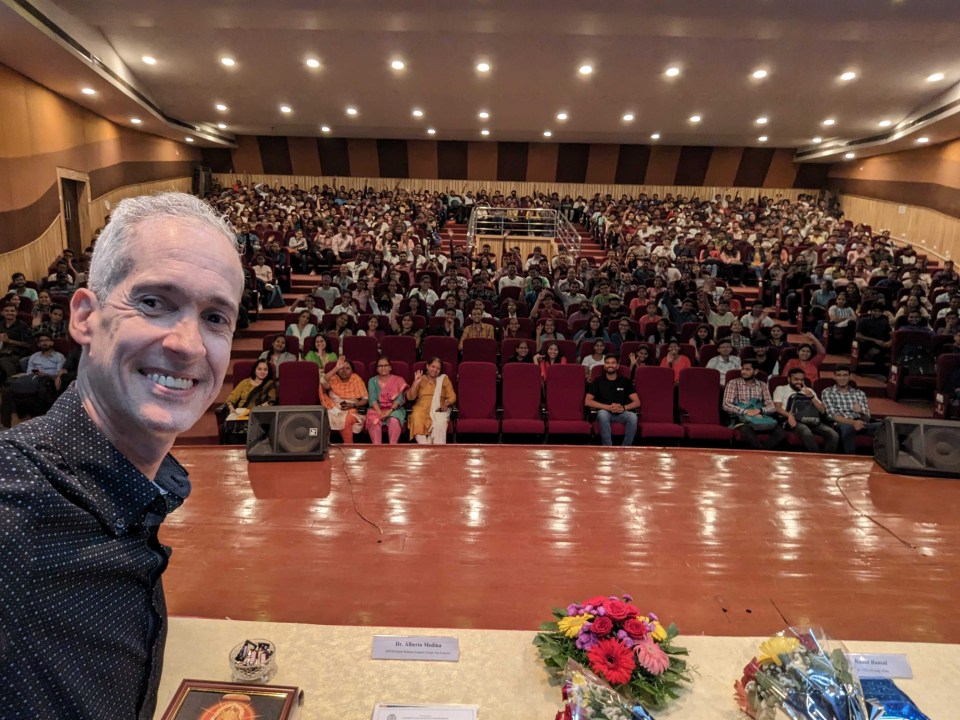 COEP Technological University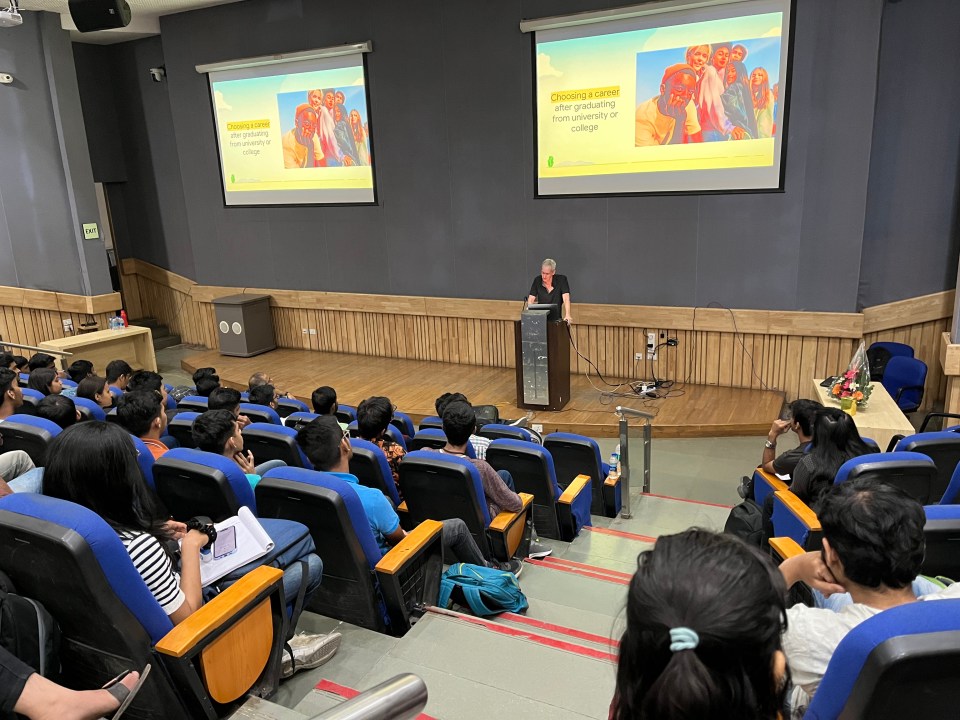 Impact
The impact of this event is such that the institutes have requested us to use their infrastructure for Pune city's WordPress meetup group as well as WordCamp Pune. Notably, PES Modern College of Engineering's sister concern Modern College of Arts, Science and Commerce was a host to WordCamp Pune in 2015.
If you would like to know more about our campus and career-building activities, subscribe to our campus newsletter or email us at campus@rtcamp.com with your questions. We do organize such student interactions all around the year in Pune and Ahmedabad, but we are rarely fortunate to have speakers like Alberto Medina helping us.
We thank Alberto and team from PES and COEP institutes for all the support. 🙏
Links: Campus Recruitment Program | Our Learning Platform | We're Hiring
---