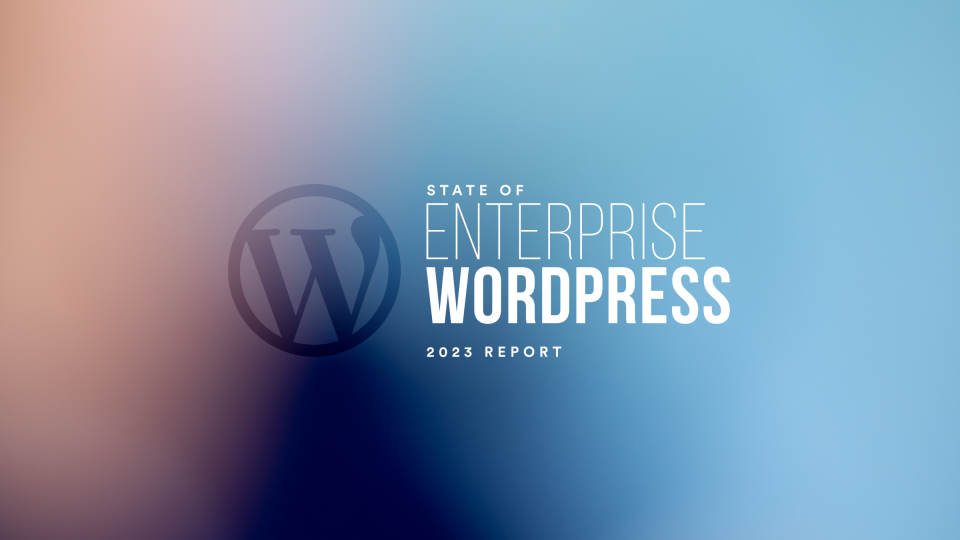 We discovered WordPress when web publishing was in its infancy. As we serve multiple enterprises with WordPress today, we see how WordPress as a CMS sits at the center of our client's business strategy; with marketing, sales, data, and commerce solutions composed around it.
Contrary to the popular notion that WordPress is popular only among bloggers, small publishers and mom-&-pop stores, some of the world's most well-known enterprises, such as Al Jazeera, Cox Automotive and Penske Media are now powered by WordPress. Even the White House and NASA websites run on WordPress.
Clearly, while WordPress has matured as an open-source CMS to meet enterprise demands, expectations from the platform keep evolving.
State of Enterprise WordPress 2023 Survey
As part of a collective of agencies, we are conducting a survey to gather insights from enterprises to better understand the current enterprise needs and their hopes for the future.
The survey shall enable State of Enterprise WordPress 2023, a report set to be published later this year, which will provide a snapshot of where WordPress stands today from an enterprise perspective. The report shall try to uncover why enterprises choose WordPress, the right budgets, functionalities, integrations, custom extensions, and the expected improvements over the longer term.  
The report will help the WordPress community better understand enterprise expectations, and shape the platform features and updates in the future.
We encourage all organizations using WordPress at the enterprise scale to share their experience and opinions in this short survey. Be assured that all the collected data will remain confidential. It will be aggregated and anonymized for the report, which will be freely available once published.
---