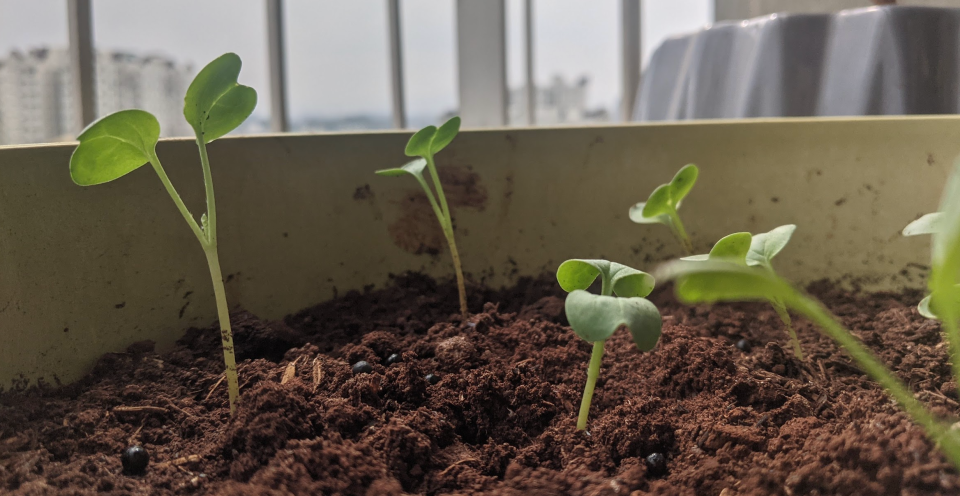 We recently added a CC0 license to our public training courses. Our WordPress training course has been public since 2015. Last year, it went through a major rewrite and moved from GitBook to LearnDash.
Although it was public, it remained largely unnoticed until a few months ago when a few fellow WordPress businesses decided to invest in training and started using it for their employees. We hope an explicit license will encourage more businesses to try their hands-on formal training and by extension fresher hiring. We have been doing this for 12 years now. It helped us survive and scale during the tough times.
I would like to share two events from our journey that hopefully will demonstrate the value of fresher hiring and training.
Early WordPress Days (2008-09)
I still remember one applicant showing up for a "WordPress" job position. Only during their interview did I learn that they confused WordPress with MS Word!
As I realized we don't have skilled WordPress engineers around in 2008-09 we shifted our hiring focus to find people who have strong computer science fundamentals and if we are lucky they knew some PHP already. We offered complete training in WordPress.
We did two unique things that attracted enough people to rtCamp:
We did not ask for degrees or certification. In fact, we invited dropouts.
Anyone who was getting trained by us had no obligation to work for us. There was no employment bond. We still don't have one.
Coupled with decent pay & perks, publicly crediting people for their work ensured for the next 4 or 5 years, we successfully hired some of the best talents around without any ad spending.
We went from a headcount of 6 to 40 in just a couple of years, from small theme projects to building remarkable projects such as ManageWP's early version.
Enviable quality with unbelievably low price! Just when we were getting relaxed and things went into cruise control our low price "feature" turned into a critical bug!
Mass Campus Hiring (2014)
In 2014, a few businesses with higher hiring budgets discovered that a good way to fix their pipeline was to hire rtCampers. While our pay and perks were top-notch by Indian standards, they were no match for US-based compensation. And as we used to pride ourselves on being "affordable", we did not have enough margin to retain some of our best.
As an agency business, if for some reason, you need to change your business and pricing model completely, more often you need to find new clients with a different set of problems. We found that in the "Enterprise WordPress" segment but transforming an agency largely into serving independent creators and small businesses into large enterprise beasts would take years.
With no funding and refusal to bring things like employment bonds, the task was tougher. I was lucky enough to have a few people offering funds but I felt they were doing that as a way to help me and not as an investment bet.
As we narrowed down our options, we realized we have a good training system in place and if somehow we can train enough people, and fast enough, we can beat attrition. That's when we started campus hiring and internships.
I hear fellow business owners complaining about 10-20% attrition rates these days, but back in 2014, we faced more than 50% attrition.
We lost roughly 25 engineers between 2014-16 but manage to hold the fort only because of campus hiring and training.
By the end of 2016, With WordPress VIP, we managed to pivot into a large enterprise segment that allowed us to improve our payscale and reduce attrition to a single digit.
The hiring and training mechanism — that was our survival mechanism — has now become our scaling strategy. A scaling strategy that is integral to our goal of being a 500 people WordPress agency by the end of 2025.
Going Remote with Hiring (2020)
Before 2020, even though much of rtCamp was already distributed, our training center was forced to stay in a physical office offering in-person training. We had to go to universities/colleges to interview in person, which meant in a vast country like India, we could cover only a handful of colleges.
While we were working as a remote team, students were not interested in companies they don't get to see and interact with in person. The idea of a distributed workforce was nowhere close to acceptability in India.
But during the COVID-19 pandemic, India's formal education and large consulting firms all went remote, taking remote work culture to the doorsteps of cities of India. As Matt predicted, the illusion that the office was about work will be shattered forever, is turning out to be true. Students are remote-ready now.
We adapted to this culture shift and started investing resources to get our campus hiring and training 100% remote. We reached out to 200+ colleges, connected with 40,000+ students, and could find 30 gems so far. This was unthinkable if we had to do that in person. We published detailed stats from the first 3 months of this "remote campus" earlier.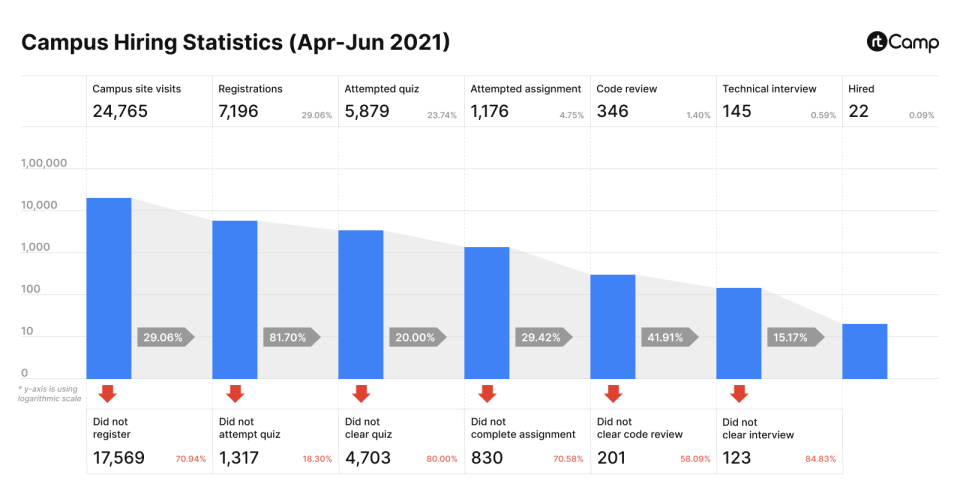 Going Async with Training (2021)
After making our campus hiring remote and async, we are in the process of making our entire training course async and public.
What is currently available publicly is the WordPress course we have used successfully for the last 6 years. It has very little content because there was always a human trainer teaching it to the students in person.
For the last two training batches, we have broken the above course into multiple smaller courses and optimized them for specializations within WordPress. Also, we are in the process of recording videos to remove the need for human instructors and sync Zoom calls.
If you love teaching, you can help us accelerate by joining us as WordPress Trainer or referring people who are passionate about teaching.
Five for the Future
Around 80% of engineers at rtCamp learned WordPress development for the first time after joining rtCamp. We have trained more than 150 people with WordPress engineering skills to date.
If you are a mid-size WordPress business, you can offer a 3-6 months internship to a fresher and train them to become a decent WordPress engineer! It's like for every 20 WordPress engineers you need to hire, training one yourself. 5% of your workforce!
If you have managed sizable engineers, there is a high chance, you ran into somebody who came up with the wrong ways to do things. Unlearning bad practices is often harder than learning new things for the first time.
For companies just starting, contributing to learn.wordpresss.org can be a good starting point. While the rtCamp course is highly opinionated and a bit enterprise-level, like all things in the WordPress community, learn.wordpresss.org is more open and can help you set up your customized training program.
It does take some effort to a training program but once it gets going results are much better and predictable in the long term.
10x engineers and trends like the great resignation look funny in memes. To serve almost half the Internet and to keep quality open source solutions affordable, we will need more people who are serious about a career in the WordPress ecosystem.
As much as we appreciate our self-taught colleagues, to address the volume problem, we will need to approach students to put WordPress as a career choice in front of them early on. We cannot simply wait for people to be lucky enough to find WordPress automatically.
If you are new to this, you will have your shares of doubts and uncertainties. We would love to help you set up your fresher hiring and training process.
Links: Our WordPress Training Course | Campus Hiring | WordPress Trainer Job | WordPress.org Learn
---