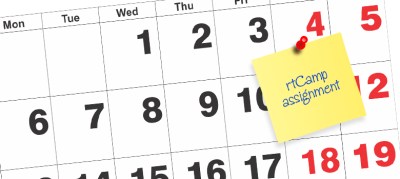 When we started working on expanding our team at rtCamp, we had a tough choice to make:
Should we stick to the tedious convention of asking people to drop in at our office with their resume and carry out endless rounds of interviews? Or should we outsource the work to a recruitment agency that would shortlist candidates for us?
Since rtCamp believes in transparency, its recruitment process is also the same. We wanted to make it easy for potential candidates to apply, at the same time giving them our personal attention. We created our online application process keeping this in mind.
Am I eligible?
In order to be eligible to apply online, all you need is skill. We do not care about educational qualifications or previous work experience.
For every job opening, we have created a few assignments. Simply complete the assignment for the opening that best interests you and mail it to us. If we are satisfied with the result, we will call you, email you and see if we can mutually agree on your employment.
That's it, you can now get a job at rtCamp over a weekend assignment!
Apply now!
Interested? Check out all our current openings.
If you are not interested in a job, but would like to refer someone to us, go ahead and check out our referral section.
Links:  Current Openings | Refer a Friend
---