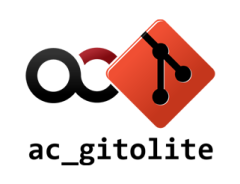 We have released a new minor version of activeCollab-Gitolite module – version 1.3.8.
In this version we have made it compatible with activeCollab 4.0.7. This is more like maintenance release but can be used in activeCollab-3 as well activeCollab-4.
If you are already using our activeCollab-Gitolite module and if you wish to upgrade to activeCollab-4, you an download updated gitolite module from My Account section.
Links: Download activeCollab-Gitolite 1.3.8 | Buy activeCollab-Gitolite now
p.s. if you are happy with activeCollab-Gitolite module, you can recommend it to others, may be using our affiliate program.

---