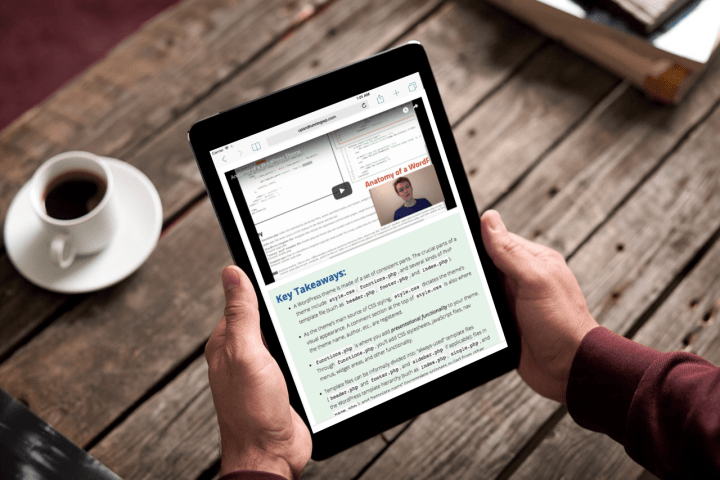 HeroPress and WPShout have recently partnered to offer 10 full scholarships to the later's Up and Running WordPress training course.
The course was created last year by current WPShout authors Fred Meyer & David Hayes and founder of WPShout, Alex Denning. With over two decades of WordPress expertise between them, their program will be full of useful and relevant content.
Up and Running is a one-stop resource for learning WordPress. Lessons are arranged in logical order with key takeaways, downloadable content (Core tier) and supporting video screencasts (Premium tier).
The scholarship will cover the cost of the Deluxe tier course that has all of the above, plus three additional video series- "Writing a Plugin", "Writing a Plugin" & "Creating a Theme from Scratch". HeroPress has even offered the 10 successful applicants a job listing once they complete the training.
Who is eligible for the scholarship, and how do they apply?
The scholarship is intended for anyone who is willing to learn but unable to apply due to financial hardship (unemployment, jobseeking, students or underemployment). Those in low-income countries without the means to purchase the course are also eligible.
Under-represented groups in tech and the WordPress community, including but not limited to women, transgender applicants & BAME applicants are encouraged to apply.
Every applicant will be vetted by an independent panel of 5 WordPress experts. Rahul Bansal from our team is part of this panel.
If you are interested in applying, please fill up this form on HeroPress. Applications are only open until the 9th of May, 2017.
If you are not interested in applying or know someone who could use an opportunity like this, do share this information with them. You might change their life!
Links: Apply for Up and Running Scholarship
(Header Image Credits: HeroPress)
---