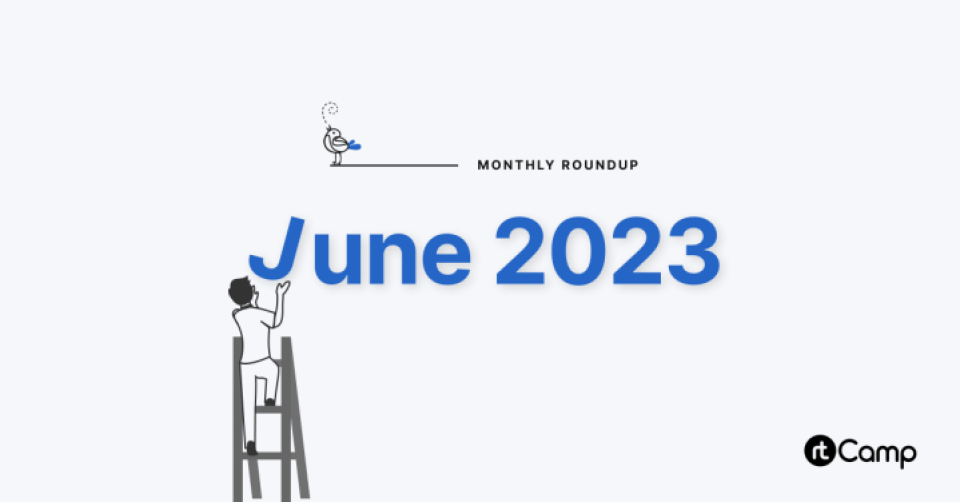 Hello!
This June, our CEO Rahul Bansal attended WordCamp Europe in Athens, where he participated in a panel discussion on WordPress Performance: Community Perspectives along with Miriam Schwab, Adam Silverstein, and Thierry Muller. The panel delved into specific performance implementations, the role of AI, and the future of WordPress.
Towards the end of the month, Rahul and Pradeep participated in Google I/O Connect Bengaluru. The event provided numerous opportunities, but our primary focus was on the Privacy Sandbox. It was great to discover that Times Internet, the largest media group in India, was among the early adopters of Privacy Sandbox APIs.
We have been working with Google to develop tools and support infrastructure to help the web transition away from third-party cookies with Privacy Sandbox APIs.
Our QA team has come a long way in making important contributions to the WordPress Core. We shared our learnings from QA contributions that included migrating the E2E utils and tests from Jest to Playwright. Core contributions, adhering to stringent coding standards, and improved expertise with the Playwright testing framework position us well to provide cost-effective QA automation services to our clients.
In line with our growth plans, we are delighted to announce the revival of our Open Campus Hiring program. This initiative allows us to expand our reach to a diverse pool of talented individuals. Students from any college can now register using their GitHub accounts. There is no deadline for registration, making it an ongoing process.
WordPress News Snippets
From Around the Web
Figma announced a new Dev Mode, intended to bridge the gap between design and development teams. It enables collaboration on the same files, with code inspection features and IDE integration for developers.
Google started to roll out its generative AI services based on the Vertex AI machine learning platform. It provides users with access to use the capabilities of Google's PaLM API.
Cloudflare launched Observatory, a new analytics service that enables its clients to measure their websites' loading speed more easily. It incorporates Google Lighthouse and facilitates regional testing.
Upcoming Events
Blogs by rtCampers
Water Cooler
Popular on our #watercooler Slack channel.
Link: We're hiring!
---