We are glad to let u know that we are launching a new portal for our award winning BuddyPress Media Component plugin which uses open-source Kaltura platform.
Due to growing popularity of this component, we are launching this as a dedicated service.
Latest version of BuddyPress Media Component is compatible with BuddyPress version 1.2.x and WordPress MU version 2.9.1 or higher.
You can read complete release post here!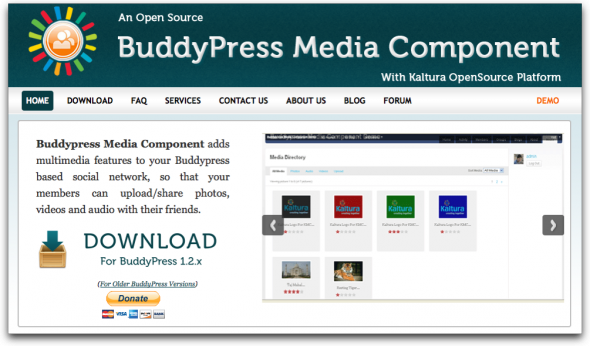 Links: BuddyPress Media Component | Release Post
---