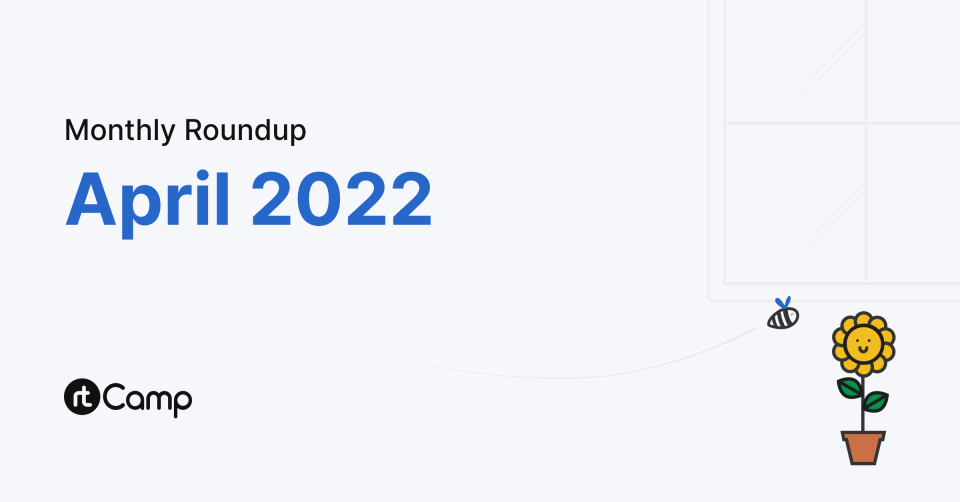 April 2022 has been a busy month for us at rtCamp. First we wanted to share about being recognized as "Top WordPress Innovator" for our WordPress VIP and Salesforce Marketing Cloud Integration.
Earlier curating newsletters with Salesforce Marketing Cloud required users to log in to WordPress and copy-paste content, related metadata, and assets manually.
With this integration, marketing teams can insert WordPress content into the newsletter right within the Salesforce Marketing Cloud.
You can read more about the award at our blogpost, and if you want to discuss similar projects with WordPress integrations get in touch with us.
Insights
Our product team also released a new rtMedia Premium version, where we rolled up 35+ add-on features into a single plugin. This will allow our plugin to work with a lot more speed and efficiency and also make purchasing the license a lot simpler.
WordPress VIP wrote a good explainer blog post about improving the performance of your website, especially for enterprise-level websites. We are well versed with both performance improvements and the WordPress VIP platform. So let's get a conversation started if it's something that interests you.
News from Around the Web
Matt Mullenweg, founder of WordPress and CEO of Automattic, announced in a tweet that at some point in time, the popular Tumblr platform will be open-sourced.
WordPress 6.0 will be released tentatively on the 24th of May. Some Core team members have put out a comprehensive product walkthrough video of WordPress 6.0.
Water Cooler
Popular on our #watercooler Slack channel.
That's all, see you next month!
Links: WordPress VIP for Salesforce | We're Hiring
---