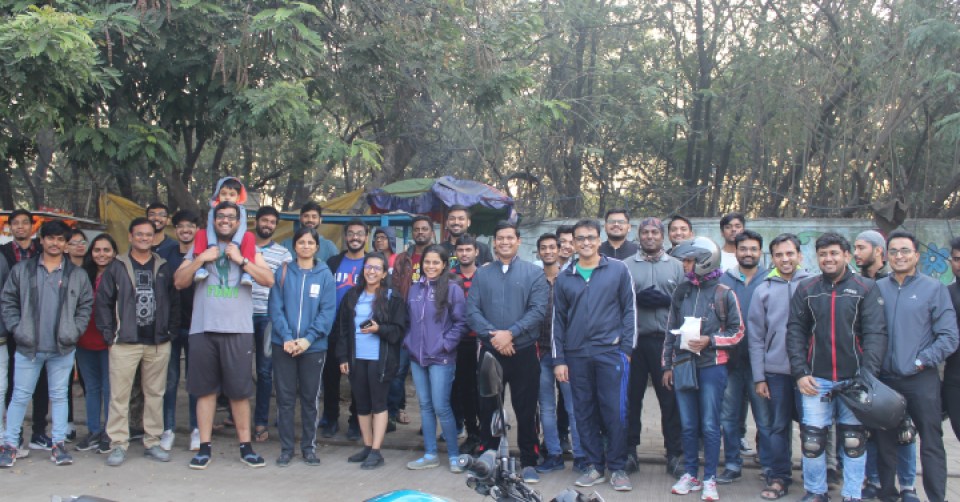 Hello mates 👋, hope you've had a refreshing start to the year, we certainly did!

There are a few updates, for this month, that we'd like to share with everyone.😀
Makar Sankranti @ rtCamp
We had a good time celebrating Makar Sankranti at rtCamp, with some delicious til ke laddus and festive fruits. Some rtCampers took this opportunity to share how the festival is celebrated across different cultures.

Pre-rtParty 2019 🎉
We enjoyed a fun prelude celebration for our 10th anniversary, by making a weekend trip to Tapola. We took this opportunity to meet and greet our entire team and welcome the 10 new team members, who joined us earlier this month.

The weekend was a perfect opportunity to chill and have fun along the banks of the Tapola river camp. Accompanied by singing, beatboxing and Shayari performances, we celebrated 10 years of being in business. After all, the quote "Work Hard, Play Harder" is exactly what we believe in!

This weekend trip was a sort of a pre-rtParty celebration and we are eagerly looking forward to the main event, in the month of March. Watch this space to stay updated about the same.👀

EasyEngine ⚙️
We released newer versions of EasyEngine V4, which introduce new features and fixes. We have now included CloudFlare integration and also enhanced the process to get near zero downtime, while switching between site configurations. Read more to know more about other updates and many more notable fixes.
On the other hand, v4.0.10 introduces support for adding custom SSL certificates, which will make it easy for users to renew their SSL certificate. Via custom webroot, all the configurations will be set up by EasyEngine itself, to cater to the custom ci-cd needs of the user. Click here to know more about these features.

rtMedia 🎬
We've released the latest version of our plugin- rtMedia 4.5.5 which comes with visual enhancement and also improves the search feature, media upload BuddyPress activity, Uploader Shortcode, and BuddyPress Public messages.
We've also released add-ons to Amazon S3, which fixes the image editing issue, and rtMedia 5 Star Ratings which rectifies issues related to the album rating operations and settings. Here is how you can update to the latest version.

WordCamp ✈️ 🗣️
We have the first local event of 2019 at our home ground, WordCamp Pune, in February. Here, we have a bunch of rtCampers who are going to be participating in different capacities. During the same time, our CEO, Rahul Bansal, will be traveling to attend WordCamp Bangkok, where he will be giving a talk about "Art of Pricing".
Since we're going to be participants and sponsors of WordCamp Pune and WordCamp Bangkok, we were quite keen on attending both the WordCamps. However, as they both fall on the same day, we will have to split our team between the two events.
That is all for this month. We'll see you next month with some more exciting news and updates. Adiós! 👋

Links: WordCamp Pune | WordCamp Bangkok | Pre-rtParty 2019
---