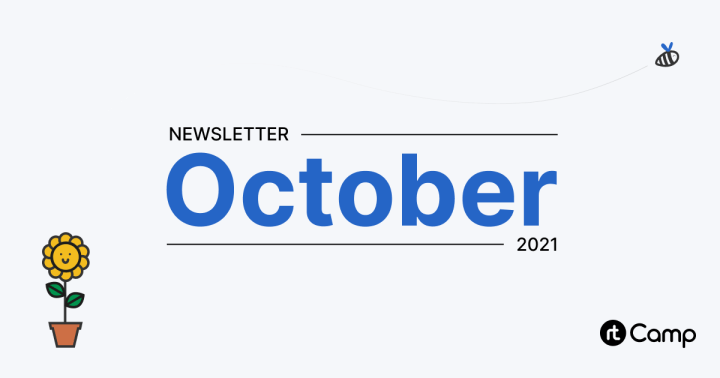 This month's update brings a couple of great things that are happening. First, we have a group of engineers fresh out of college joining our team through our campus recruitment program. We are also continuously hiring across several roles and you can check out our job openings here.
Second, Grist.org, whom we have worked with recently, got an award for General Excellence in Online Journalism. Congratulations to their incredible team.
And speaking of online publishers, Google News Initiative (GNI) has launched a program aimed at small and medium-sized news publishers in India to help them with training, tooling, and technical support. The application deadline is November 5th. If you need our help, drop us an email to gni@rtcamp.com.
Insights
EasyEngine v4.4 is now here. It removes the 27 site limit and enables you to create as many as you want. In fact, the new site limit is a whopping 65,024 for a single server.
Following the Go/No-Go WordPress 5.9 all proposed features will be going into production. The beta 1 is expected on November 16th, while the official release is slated for December 14th. This update will ship with a new default Twenty Twenty-Two block theme, an all-new navigation block, better block interactions and general UI improvements.
News from Around the Web
Water Cooler
Popular on our #watercooler Slack channel.
Find It WP, a database of WordPress resources, adds to the list of convenient places for discovering different tools and information that help with navigating the ecosystem.
Events
Imran Sayed, an rtCamp developer, will be giving a talk at the Geekle React conference to be held November 3rd and 4th. He'll give insights into how we built a high-performance React ecommerce application with GraphQL. Add it to your calendar and join in to pick up some practical tips.
That's all, see you next month!
Links: We're Hiring!
---