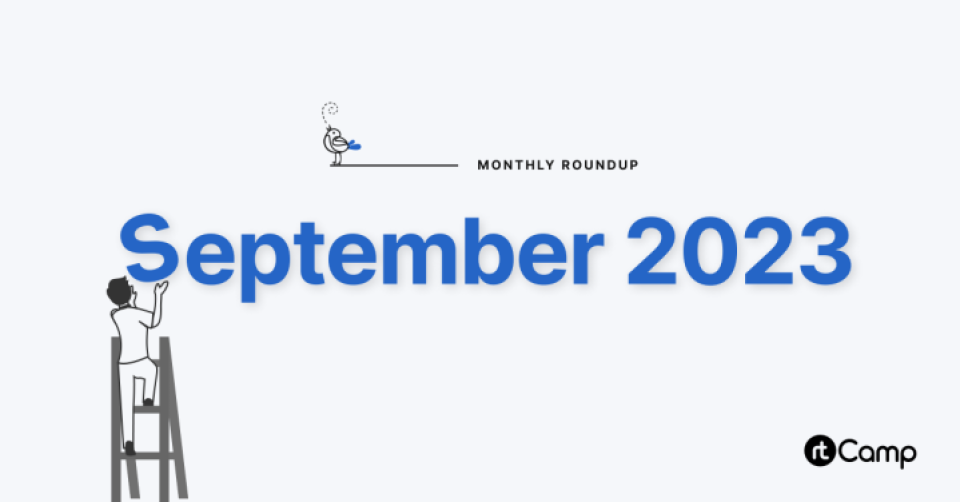 Hello!
If you have been wondering about the buzz around Privacy Sandbox, we now have a dedicated page on our website to give you a quick walkthrough. Privacy Sandbox is an industry-wide effort led by Google to improve user privacy on the web and on mobile. It does this by limiting the use of third-party cookies and providing privacy-friendly alternatives. 
rtCamp had the opportunity to work with Google to build the Privacy Sandbox Analysis Tool (PSAT) to help understand the impact of Privacy Sandbox on your website and make the required changes in time.
You can now download PSAT from GitHub (Chrome Web Store listing is in progress) or just send your interest to get a free privacy audit by our team. We are currently offering free audits to all the websites, not just WordPress websites!
Early next month, our CEO, Rahul Bansal will talk about the future of Content Management Systems (CMS) integrated with AI at the International News Media Association's Future Technology and AI-Led Study Tour in New Delhi. Furthermore, he will discuss how publishers can leverage AI for content creation, community moderation, SEO, and accessibility, fully integrated with WordPress. You can gain access to valuable insights from Rahul and numerous other speakers by registering for this closed-door event. 
In one of our recent blog posts, we shared the benefits of staff augmentation, how it is different from managed services, and when is the right time to use it.
Last month, we made our debut at the Frappeverse conference in Mumbai and got to experience the excitement around open-source ERP solutions. 
WordPress News Snippets
From Around the Web
Upcoming Events
Blogs by rtCampers
My Journey as a Teacher and Engineer By @Krupa
Water Cooler
Popular on our #watercooler Slack channel.
Link: We're hiring!
---