We have migrated many blogs from Blogger to WordPress platform. After most of migrations, we found ourselves answering same question again and again.
Even though they were simple, it took time again and again to answer them. So we decided to create some pages here, on this site, answering frequently asked questions in details for once.
What started as an idea to create few FAQ pages evolved into the idea of a completely new series – Blogger to WordPress User-Guide.
This series is authored by Nitun Lanjewar, who heads technical support for Blogger To WordPress Migration service along with me (Aditya Kane).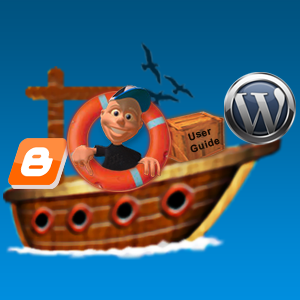 If you are a blogger who has just moved to WordPress this user-guide will be very useful for you. If you are on Blogger.com, then you can simply follow this series to know what you can do with WordPress! 😛
There are about 15 posts in this user-guide. Based on your feedback on the way, we may add/remove/restructure posts in this series.
This guide is complied based on questions we have encountered from our users in their early days of WordPress.
To get daily updates you can subscribe to this blog. 🙂
---