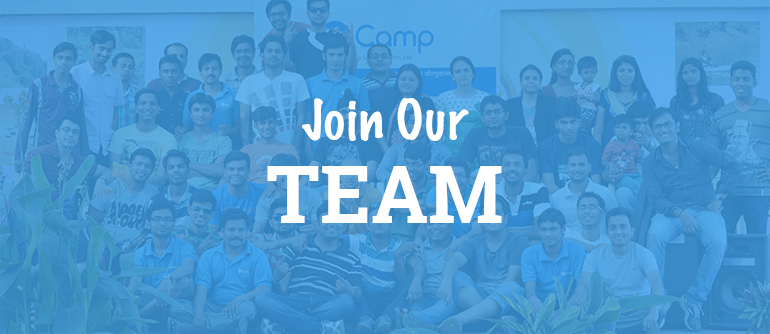 rtCamp is growing and to expand our horizons, streamline our products and processes we have opened some new positions in our company. In the the past as a small start up we persisted with promoting managers from within rtCamp. We also had a lot of people take on multiple responsibilities.
Since we are growing a lot faster, now we are opening the doors to recruit managers from outside rtCamp and also opened up additional two new job profiles.
Our New Career Listings
Project Manager – You will be responsible managing client projects. Majority of our clients are B2B. 
Product Manager: You will be responsible for everything related to the product you will manage. rtCamp has few products already in market e.g. rtMedia and few more are on the way.
HR – Admin – For someone who is organised, adaptive and love to co-ordinate things behind the scenes.
Community Expert – If you like to communicate with people, solve their problems and delight them along with being the online face of rtCamp.
Are you a good fit?
We do not put too much emphasis on college degrees. We are more interested in knowing the kind of work you have done, the kind for person you are and what impact you will create at rtCamp. So we lay a lot of emphasis on completing an online assignment for initial assessment. You can view all current openings we have at rtCamp.
Also look up our Work Culture and our Referral Program. You can use referral program if you are planning to refer a friend.
Links: Careers | Current Openings
---