Blogger to WordPress migration service is one of its kind. We provide professional service for search engine friendly migration of your blogspot blog to WordPress.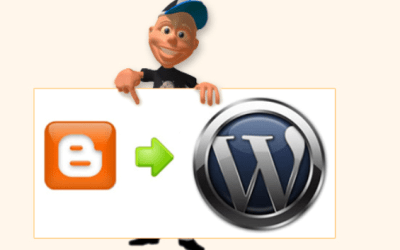 Things which you need not need to worry about after hiring us for your blog migration :
Search engine traffic
Permalinks
Posts, Images and comments
Feedburner subscribers
On the top of it, we set up your wordpress blog and also include free search engine optimization with our package. This will ensure your wordpress blog will get more organic traffic . i.e Traffic from search engines like Google, Bing and yahoo.
When we set up your wordpress blog, we do the complete work by setting up your blog with one of the theme of your choice.  Making your blog iPhone and mobile friendly. Optimizing your blog for performance by enabling cache.
On special request, we also configure your professional email address. I.e admin@domain.com.
You can read more about our service and question related to Blogspot migration at FAQ.
For a free quotation get in touch with us via contact page.
---