We attended WordCamp Pune a week back. rtCamp was a Gold Sponsor of the event, taking place on our "home turf", not very far from our offices. About 25 of us rtCampers we at the event, which made coordinating the group picture particularly challenging. ?
Some @rtCamp'ers at @WordCampPune #wcpune pic.twitter.com/gMdGprvhiA

— rtCamp (@rtCamp) January 15, 2017
This WordCamp has been a different experience from the other ones that I have been to, mainly because of my involvement as an Organizer. I had an insiders view of the amount of things that need to fall in place for a smooth WordCamp. And it did go really smoothly- there were no major hiccups, attendees engaged well with the sponsors & speakers and sessions were all according to schedule.
Being in our home city, a lot of rtCampers were pumped about contributing to the event. Rahul, Nitun, Sanket, Pranali & Ashish each had responsibilities as Organziers.
Additionally, Smita & Vivek signed up as volunteers for the WordCamp.
Speakers
Rahul Bansal took the stage along with Kumar Abhirup, the youngest WordCamp attendee, for a session titled "WordPress is Easy". Kumar is an inspiration to a lot of people because of his passion for WordPress, the web and sharing his knowledge.
Nitun Lanjewar was also a (first time) speaker. He was part of a panel on "Careers for non-developers in WordPress" and spoke about how he got into product management. Among other things, Nitun manages rtMedia here at rtCamp.
A Day in Pune
Smita's design was the one used on WCPune swag. Like the name implies, the design showcases some of the ways that you might spend a day in Pune. Check out this post for a lengthier explanation of all the elements of the design.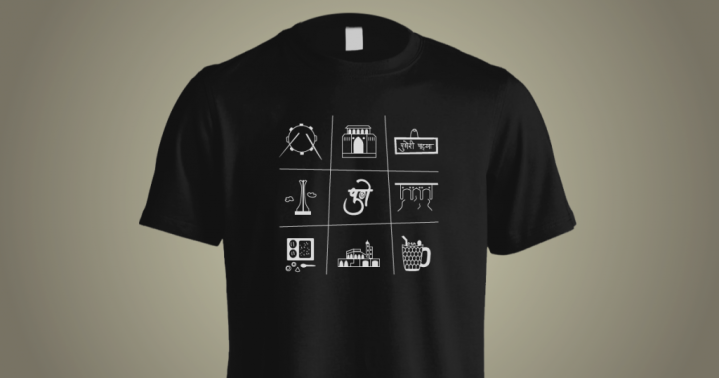 Fun times
We had a lot of fun at WCPune, whether we were taking pictures, running around for Bingo, or relaxing at the After-Party. For a few rtCampers, this was their first experience of a WordCamp, and I am glad their first experience was at WCPune.
Here are a couple of blog posts to give you some more perspective on WCPune. Enjoy!
Fun end to the weekend with @rtCamp ERS 😀 #WCPune pic.twitter.com/fMXJTdXpO9

— Joel Lobo (@joellobo1234) January 15, 2017
Next on the schedule?
Our tickets to WCUdaipur are booked and we are looking forward to visiting the (other) city of lakes in a dew days. See you there! 🙂
Links: WordCamp Pune | WordCamp Udaipur | Careers
---