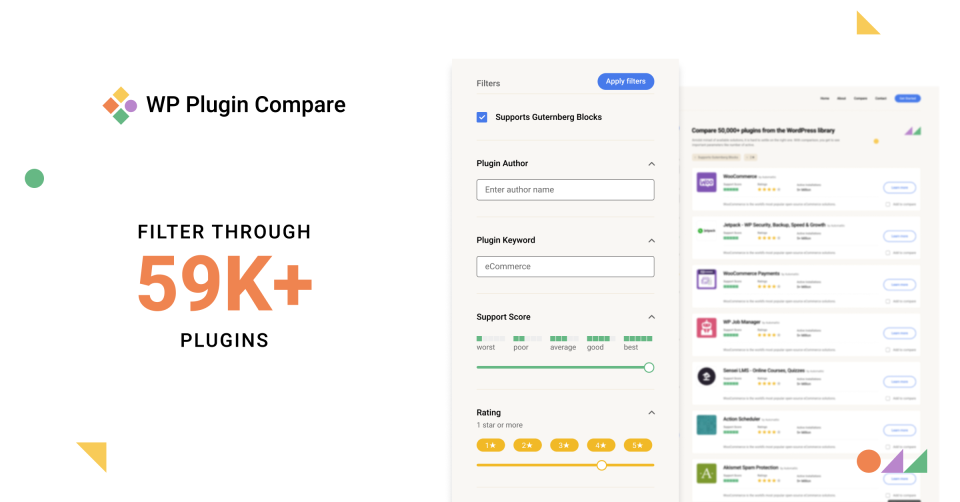 Last month we added an update to show some of the most popular comparisons for WordPress plugins using our WordPress Plugin Compare tool. As promised in that post, this month we added a "filter" feature to the WPPC tool.
Now you can filter across 59K+ WordPress plugins with ease. The filter options for now are
Plugin Author
Using a specific keyword
Support score
Review Ratings
Minimum WordPress version
Tested WordPress version
Minimum PHP version
Now you can apply one or a combination of the above filters and look up the plugins you want to explore.
One of the filter options suggested in the WPTavern review was to provide an ability to filter the plugins which support blocks. We are exploring ways on this to see how soon it can be incorporated on the filter page.
Do give a spin to the WPPC tool and let us know in the comments any suggestions you have.
Link: WordPress Plugin Compare Tool
---