It has been a month since we introduced our WPPC (WordPress Plugin Compare) project. Based on the data that we monitored on Google Analytics, we are glad to know that the WordPress community is finding this a useful tool. So what's new on the table? This month we have been working on two new features:
More plugin compare use cases – Shipped 🚀
On Google Analytics, we observed how the WordPress community has been using the tool. Users are comparing plugins for solutions such as SEO, Blocks, Directory, Security, Page Builder, etc. We feel that it will be better to display these comparisons as "Most Popular Comparisons" on the website. Hence, we are displaying two random comparisons on the home page and four below the comparison table on the compare page.
Filter through 59K+ plugins – WIP 👩‍💻
A filter page is being built with the help of which, users will be able to filter the plugins across 59K+ WordPress plugins. Have a sneak peek at the filter page that is being developed. We are planning to bring this to you next month. Stay tuned!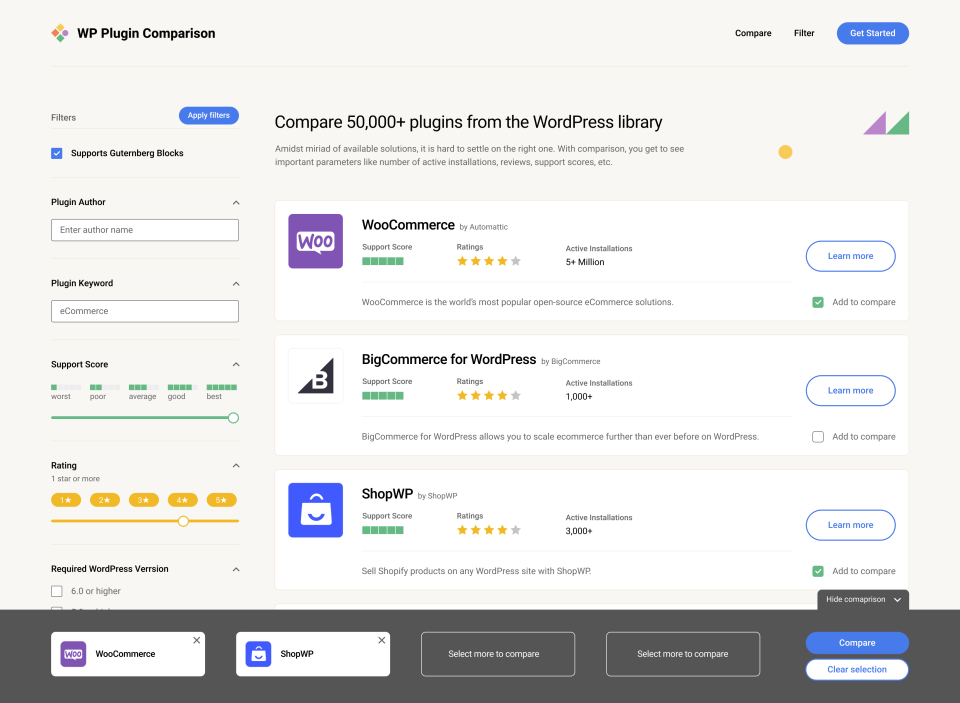 ---