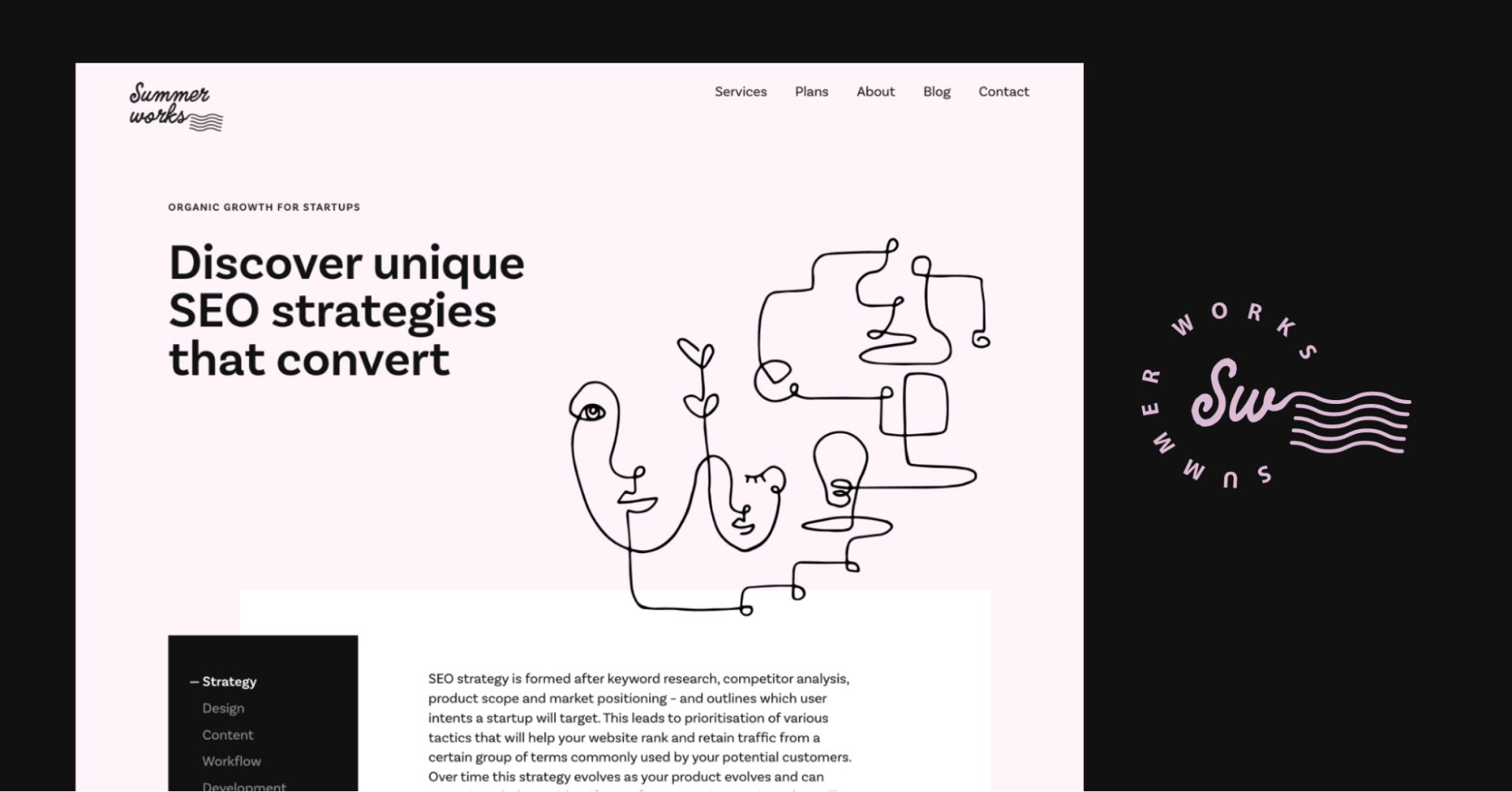 About Summer Works
Summer Works is an SEO agency started by Sasha, that helps tech startups grow by increasing organic traffic to their websites, which is then converted to leads and customers.
The agency's end-to-end services range from strategy & design to content development and workflow optimization.
A Fast-Growing SEO Consultancy & A Website that Wasn't Keeping Up
When Summer Works reached out to rtCamp, their site only had three landing pages. Soon the agency added a much wider variety of plans, packages and composable services. The top priority was to publish new pages and inform visitors more comprehensively about the services on offer.
As they were continuing to grow at an accelerated pace, these are changes they'd need to be able to make quickly and repeatedly. To make that possible, the Summer Works team needed a scalable website. And if it could be achieved with increased performance, all the better.
Gutenberg Blocks for Efficient Content Creation
rtCamp's first port of call was developing an entirely Gutenberg-based custom theme to the exact specifications Summer Works had provided as Figma designs.
Since Summer Works was getting ready to deploy new landing pages, rtCamp built custom patterns and Gutenberg blocks. This provides an efficient, reusable structure for creating new landing pages, ensuring consistency.
Now website editors can easily build upon these patterns and change only the details they need. This implementation reduces complexity and the overall time it takes to create and publish a landing page. And new pages are consistent with site design to reflect the brand and create a uniform visual experience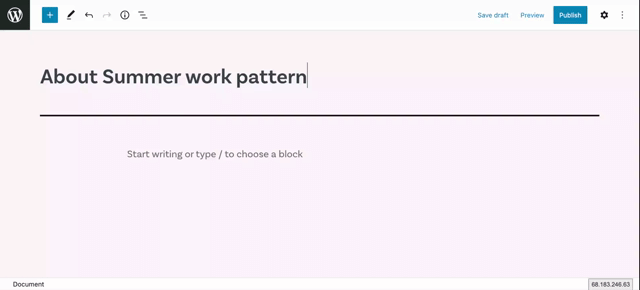 A better-performing website
As rtCamp delivered these changes, the team also focused on building a site that performs better and faster. Summer Works' website is the primary source of information for prospects looking to learn about their services. And, for the agency, it's the key lead generation channel.
Increased performance — and, in turn, a smoother user experience — would help the site perform these functions better.
In addition to the changes below, Summer Works' new site has a 7% higher Mobile Score on Page Speed Insights.
Old Score

New Score

Summer Works' new website now constantly shows top performance scores across the board. For visitors, that translates to rapid performance and fluid navigation.
This is my second website launch with rtCamp and I highly recommend them for laser focused delivery based on client requirements. From the very start, their project management was excellent and everything was done within a tight timeline and reasonable budget. I will be continuing to use their services for any future websites as well.
Need a website that's easy to update with consistently on-brand content while delivering fast, stable performance? Reach out to our team.