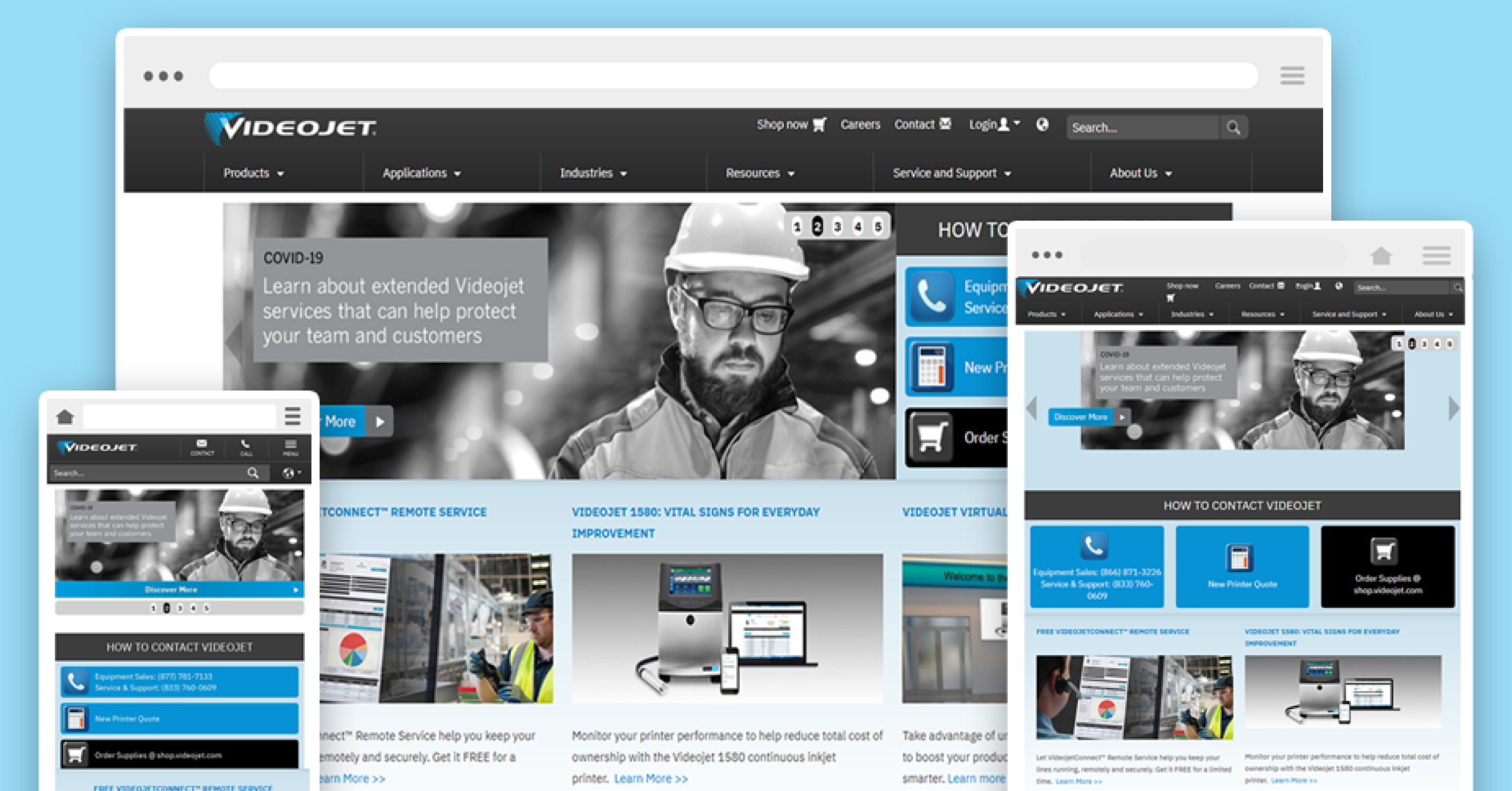 About the Project
Videojet inkjet printers, laser coding systems, thermal transfer printers and labeling equipment apply data such as best-by dates, production date, lot number and operator information, as well as linear and 2D barcodes onto virtually every possible product packaging, shipping container, and pallet. All-in-all, their massive product offering is documented through thousands of pages of content and a media library in the order of hundreds of gigabytes.
A Walled Garden
All of Videojet's assets were managed through Adobe CQ5, a predecessor to Adobe Experience Manager, that was at end-of-life. The backend was slow and any new features or business requirements were impeded by vendor dependency. Any migration to a newer version of the platform was prohibitively expensive due to licensing costs and feature development from one of Adobe's limited partners. In effect, Videojet was paying hefty licensing fees just to keep their existing data and system with no access to modern features.
Whether updating to an open source solution, or upgrading their current system which required licenses, Videojet faced a daunting migration challenge: 28 websites held over 12,000 pages written in 22 languages, used by over hundreds of vendor user accounts. An automated migration solution, even within their current content management system, was not available.
Videojet approached rtCamp to help them move their assets to WordPress, which would not only guarantee that they were on the latest, most secure version of the platform, but also win them back complete control over their own codebase, data and feature roadmap.
Intelligent Automation
rtCamp started the project with static HTML and an unstructured repository of digital assets. With this number of pages and the sheer size of the media database, manual conversion was not an option. Through intelligent use of automation, scripts were composed to convert existing markup from legacy HTML to editable WordPress blocks. Over two dozen custom blocks were created to match Videojet's markup, allowing legacy code to be updated and tested programmatically, then edited graphically.
A content library of this size could not afford to lose search engine rankings earned over years of publishing content. For that reason, rtCamp kept existing links and markup intact. The entire publishing process was upgraded substantially, but from the perspective of search engines and tag managers, critical data was kept consistent for continued marketing success with an upgraded suite of optimization tools.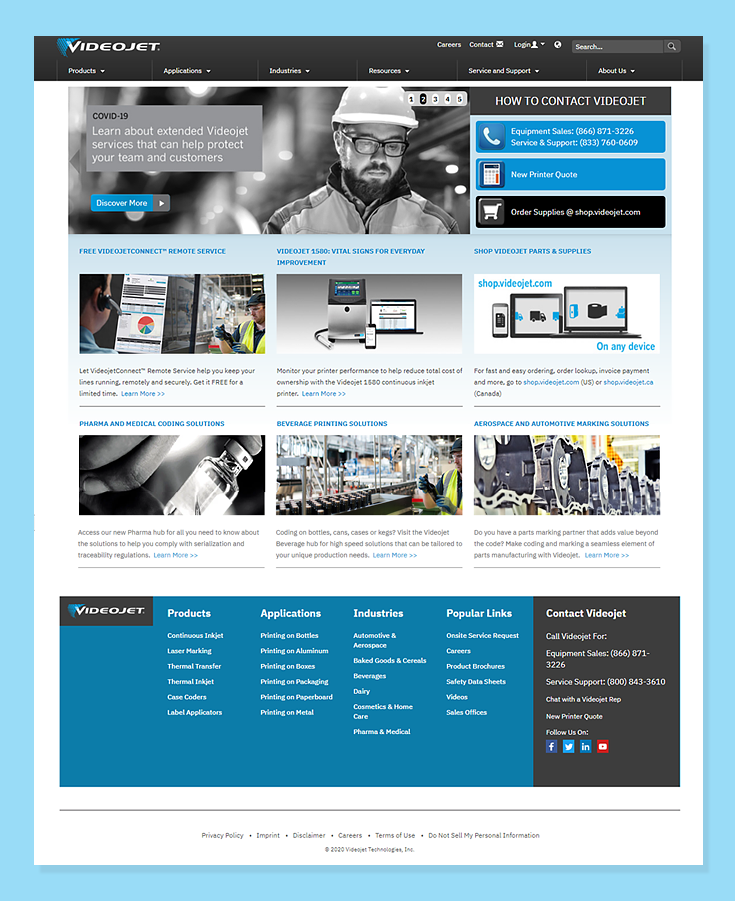 Multi-User Access
Equipment manufacturer & distributor portals using a proprietary registration flow were migrated along with existing users, allowing for a massive upgrade in technology with zero marketing downtime. With Access Control Lists, internal teams at Videojet are now able to collaborate on content within streamlined publishing workflows. Several hundreds of marketers, distributors, and equipment manufacturers (OEMs) are able to publish, approve, and access content within their appropriate regions across 28 countries.
Reuse, Recycle, & Remix: Block-based Template Library
After the conversion, more than two dozen new blocks were created, including calls to action and multi-block templates which matched Videojet's existing library of landing pages.
The upgrade brought one key difference: all legacy content was now fully-editable and remixable, allowing any block to be reused across any layout within the network's 28 regional sites written in multiple languages.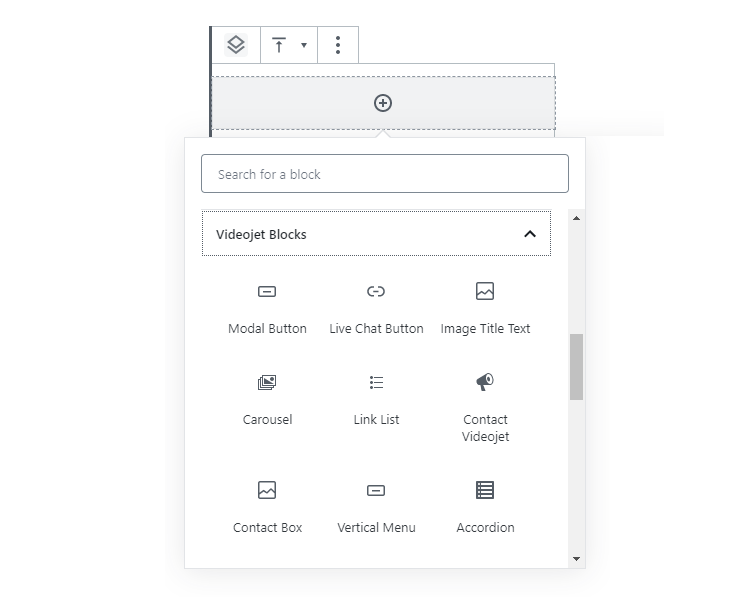 Digital Asset Management
With hundreds of gigabytes of assets, Digital Asset Management (DAM) was a critical feature of Videojet's existing workflow. Rather than fragment their publishing process, rtCamp extended the WordPress core media library using WordPress taxonomies to support folders and tags in a library shared across all sites, allowing media to be accessible within the default publishing workflow.
The new interface resembles a traditional tree file structure, similar to a desktop file system, granting much more control over how assets are organized.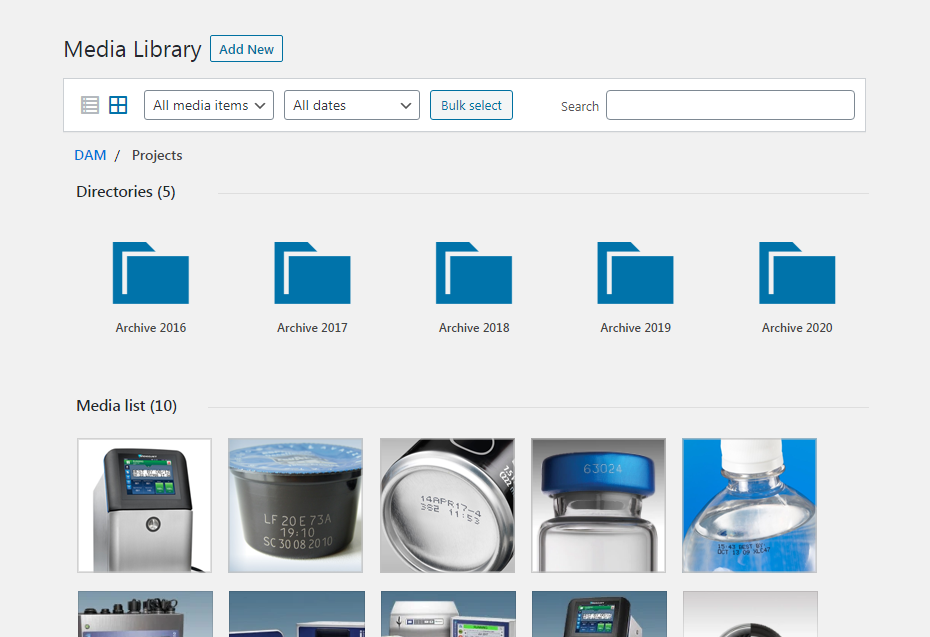 Media assets are tracked across Videojet's properties, version-controlled and renamed from a single interface. Any such changes are automatically reflected across the network. The media library also generates document previews at upload.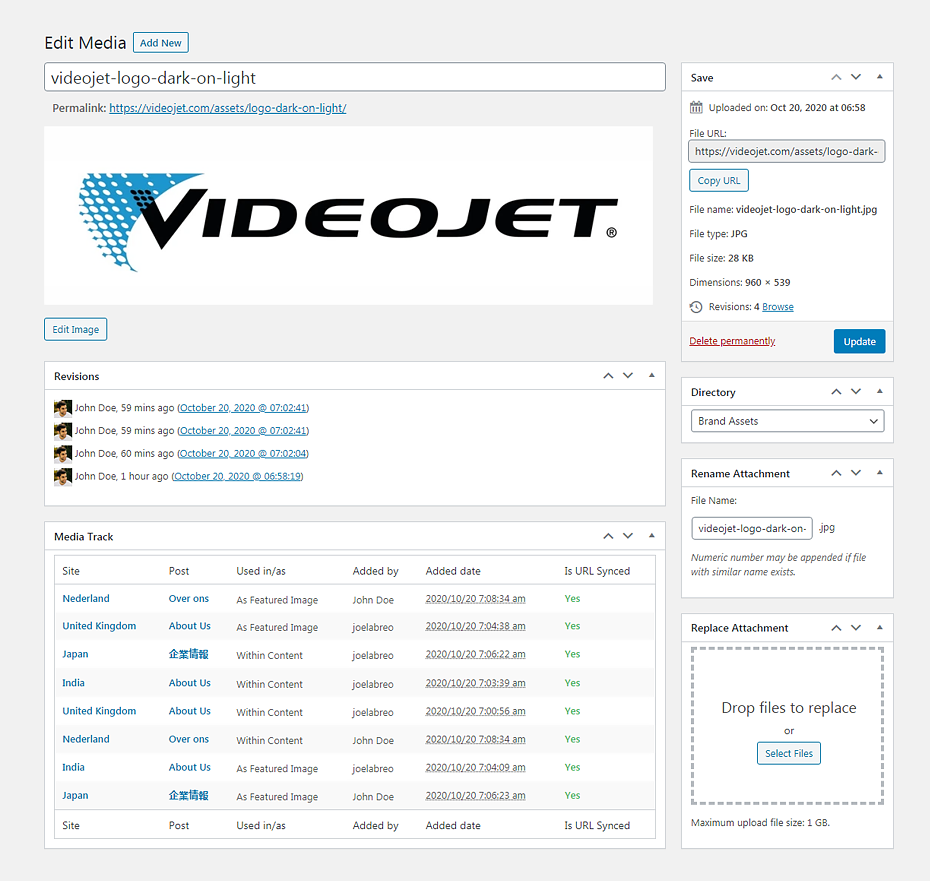 Multi-lingual Mega Menus
Thanks to new features brought by WordPress 5.4, Videojet's multilingual menus not only provide well-organized content, but visual links to critical white-papers, videos, and printing solutions. Because WordPress core functionality was used, publishing workflows remained consistent, while delivering greater flexibility and publishing power.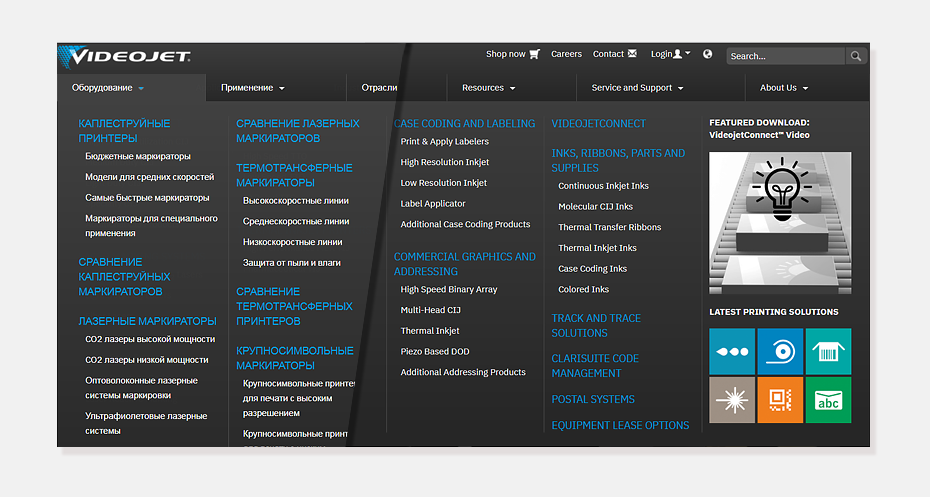 Unified Mobile & Desktop Website
Before WordPress, Videojet's mobile website was served from a subdomain and had a different layout from the desktop site. It was also managed by a different vendor. rtCamp created a unified, responsive website that maintained a consistent visual experience across screens of all sizes. Content can now be created and managed from a single interface.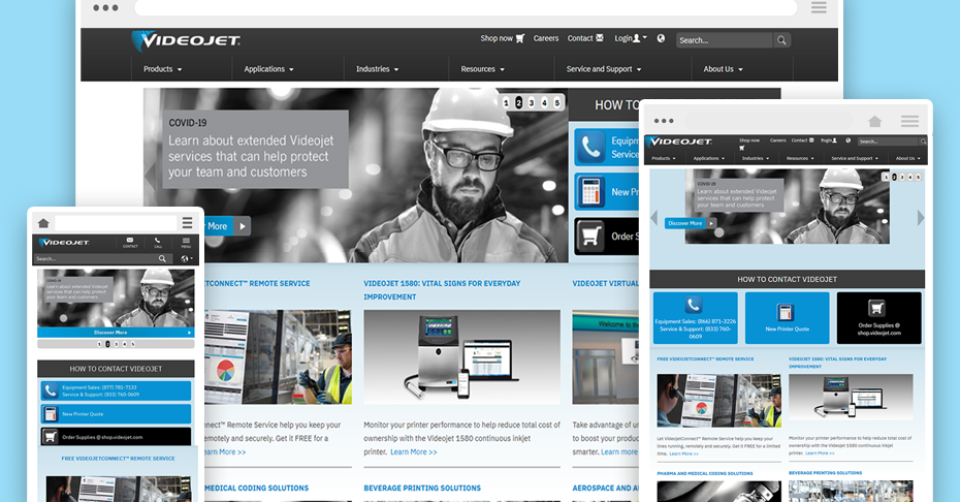 Videojet needed new technology, but wanted to keep their visual aesthetic the same. rtCamp created block-based templates which could be reused anywhere on the site, from the home page, to product pages, to marketing landing pages — allowing any part of their visual design language to be reused and remixed with two clicks.
WordPress VIP: An Enterprise-ready Platform
Videojet's new platform is served from WordPress VIP's infrastructure that is specially optimized for WordPress performance and security at enterprise scale. rtCamp's close partnership with VIP ensures a single point of contact for development, platform and deployments, allowing Videojet more time to focus on their core business. And unlike Adobe's opaque hosting solutions, WordPress VIP provides Videojet with complete ownership over their product, data & customer journey.
Unbounded by Technology
Videojet's critical content was freed from a closed-source system with high-priced licensing. A new open-source system now powers the same design, with support from extensive documentation, a world-class platform, and a worldwide developer community. Thousands of digital assets are now able to be shared between hundreds of users, with reusable layouts shared across sites in multiple languages.
With WordPress VIP, Videojet is well set for future expansion on a continuously optimized, performant & secure platform.
Is your CMS getting in the way of your business goals? WordPress can redefine what's possible for your business.