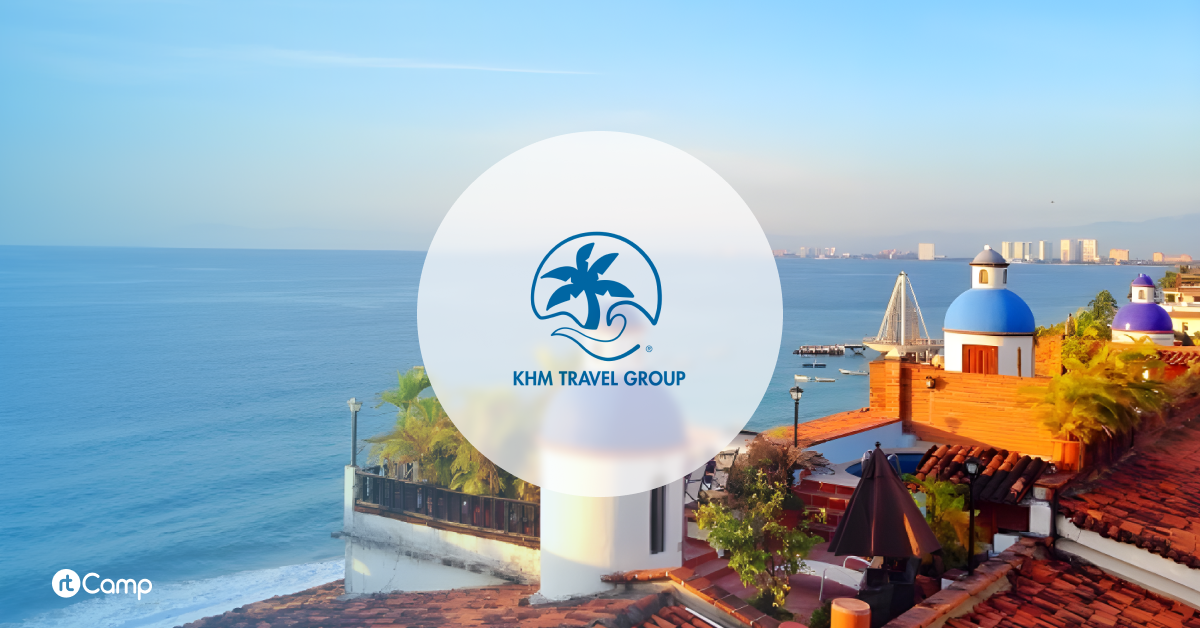 About the Client
KHM Travel Group began in 2005 as a small, family-owned business in Brunswick, Ohio. Their team works daily to support over 4,500 independent travel agents all across the United States who are following their dreams of selling travel.
Each travel agent affiliate with KHM is provided with their own domain and web presence when they enroll at KHMTravel.com. This capability is powered by WordPress Multisite. After encountering challenges with security and performance on their previous platform, KHM enlisted rtCamp to perform a full network audit and migration — securing their platform for safe distribution and efficient editing going forward.
Multisite Migration & Systems Hardening
KHM Travel's network consisted of over 79,000 database tables and 6,500 sites. Off-the-shelf migration solutions were not well-suited for processing a network of this scale — they crashed at the sight of it.
rtCamp implemented a custom migration to move all of KHM Travel's existing web properties to the WordPress VIP infrastructure. Sites were processed in batches, and manual audits provided quality assurance.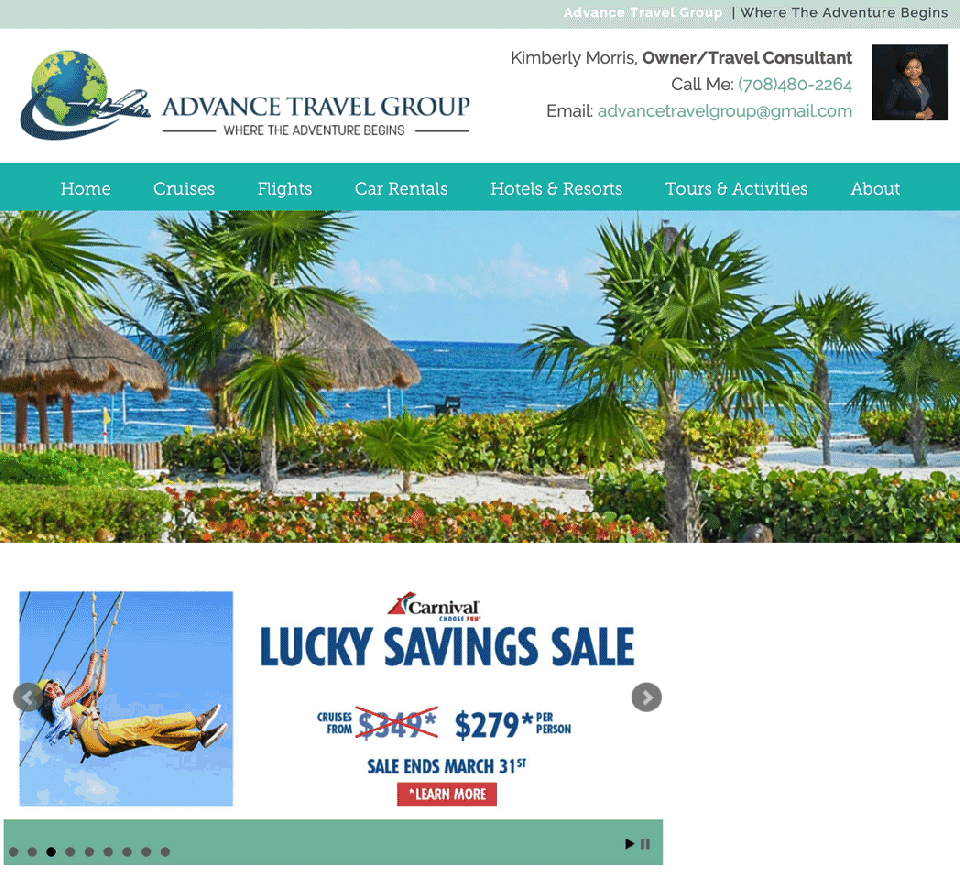 With their previous setup, KHM's site network was vulnerable to JavaScript injection attacks. rtCamp's audit revealed malware responsible for this security flaw and removed its presence. Vulnerable third-party plugins were also replaced with secure variants, allowing the same functionality without the risk of falling victim to malware.
In addition to a security audit, rtCamp also checked sites for content quality — removing 2,000 installations which were not in accordance with KHM standards of active use.
The resulting network of sites is more secure, 35% lighter, and loads more than twice as fast. The previous solution loaded with time-to-first-byte of 0.7 seconds — not bad, but greatly improved to 0.29 seconds after audit and migration to the WordPress.com VIP Go platform.
Batch Editing Interface
In the past, keeping content consistent across thousands of sites was no easy task. Any content shared between the sites, if not updated in a template before site creation, could become stale unless manually updated one by one.
Thanks to a custom module built by rtCamp, KHM now has the ability to edit master content across all sites from one master template. This allows the best of both worlds for Travel Group administrators and individual travel agents alike: Travel Agents are still able to personalize their site content, while flushed-out template content is marked and managed by the master site.
KHM no longer has to edit this repeated content individually. Instead, all sites across the network are automatically updated with the latest content each night.
A Robust Multisite Network That Is 2X Faster & Easier to Manage
The KHM network of sites is now secure, performant, and usable. Vulnerabilities have been replaced with proven solutions. Slow-loading pages have been replaced with lightning-fast load times. Batch editing can now be performed with ease, thanks to templates which apply to sites created both in the past and future. KHM Travel Group is now well-equipped to serve its network of 4,500 travel agents in future phases of success and growth.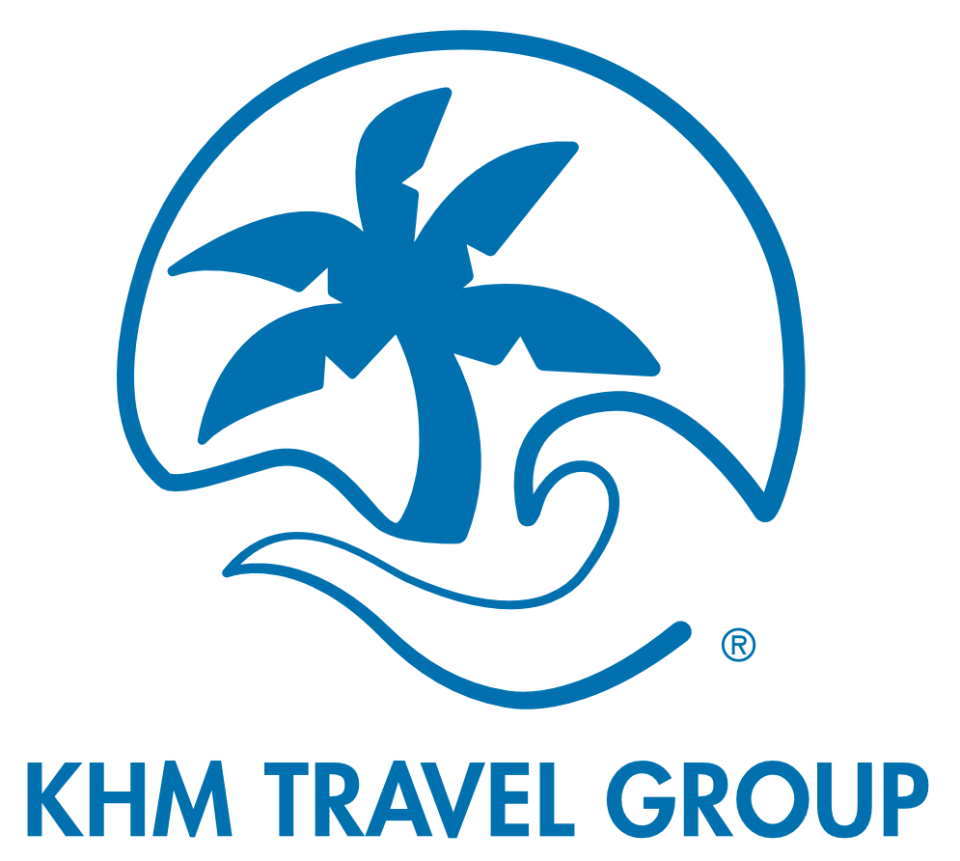 rtCamp updated our old codebase and helped us migrate our WordPress multisite to WordPress VIP. Working with them allowed us to complete a huge migration while still being able to focus on maintaining and improving our other sites.
Want to get started on the road to a having a secure, performant, fast website with all its beautiful complexities and size?