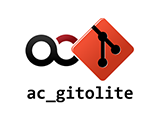 Today we are releasing a minor release for activeCollab-Gitolite module. This release improves stability and add translation support.
This is result of a patch contributed by Sebastian Tänzer. Thanks Sebastian for wonderful patch and patience you have showed during support window! 🙂
If you are already using version 1.3.1 without any issues, you can skip this update.
We are working on version 1.4 which will add some new features. For future updates, you can subscribe here.
Links: Download activeCollab-Gitolite 1.3.2 | Buy activeCollab-Gitolite now
p.s. if you are happy with activeCollab-Gitolite, you can recommend it to others, may be using our affiliate program.

---