You often see rtCampers at WordCamps! This time you can meet 8 rtCampers at the first ever AMP Roadshow event in Mumbai, happening this Saturday! 🗓️
We love AMP and use it on most of our client projects. Pradeep Sonawane, from our team, will be presenting a talk on AMP with WordPress.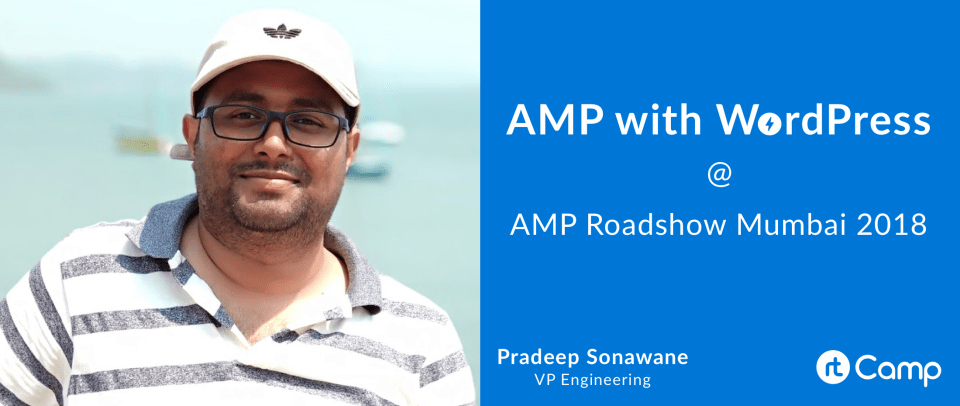 AMP plugin is heading towards v1.0 release. It has many new features, including something called the "Native AMP" mode. Native AMP enables a WordPress site to be served entirely as a valid AMP without any coding efforts. Our site is currently using the RC1 build of this AMP plugin with "Native Mode." Yes, every page you see on rtcamp.com is an AMP page! ⚡
You can catch all the rtCampers to learn more about AMP & WordPress throughout the day. Look for the team wearing blue, with the "rt" logo! 👕
You can find out more about the Mumbai event here or check the main AMP Roadshow website to see if there are any upcoming events in your area.
Links: AMP Roadshow Mumbai 2018 | WordPress AMP Plugin
---