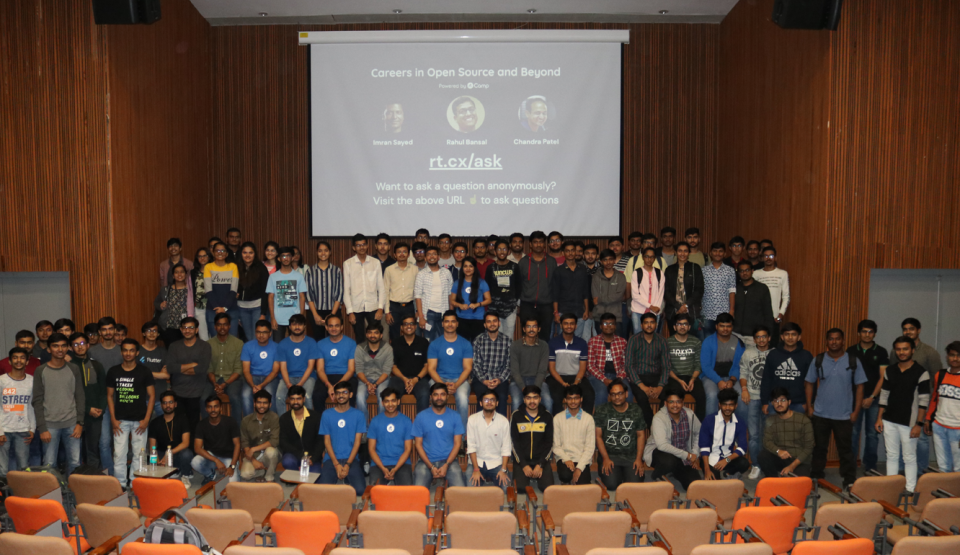 Last week, we had conducted an event 'Careers in Open Source and Beyond' at Ahmedabad University along with support from their Career Development Centre and the Programming Club. Around 20 rtCampers, half of whom were remote employees based in different parts of India, joined us there.
We organized this event to help people, especially the students cultivate an interest in contributing to open-source software and build a career out of it.
Coming to the event, there were three talks delivered by rtCampers:
Building your Resume for the Digital Age by Chandra Patel
WordPress and Modern Web Technologies by Imran Sayed
Growth Opportunities in Open Source by Rahul Bansal
All the sessions were specifically designed to be in line with the current hiring process in the industry. These sessions covered topics ranging from building a resume to trending technologies and more to help the attendees get an insight into the world of open source at large.
With over 150 attendees and a lot of interesting questions, the students participated in good capacity to make the sessions a very interactive one.
During the networking session, the students shared some of their amazing ideas that they plan to work on for their college projects or during the holidays. Some of these students were also the finalists of a national level competitive coding contest.
Ms. Renu Misra, Director of Career Development & Industry Engagement at Ahmedabad University had this to say about the event –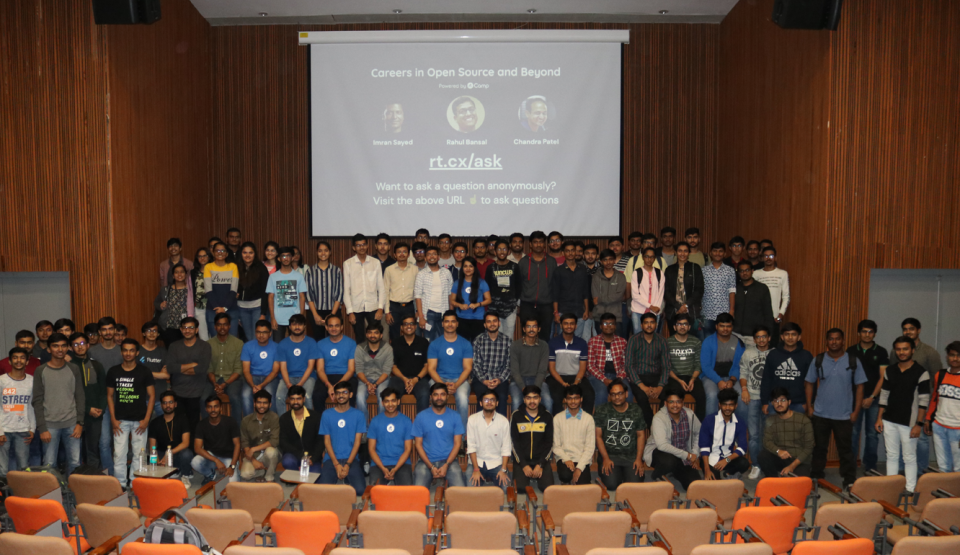 Students were happy with the knowledge shared in each of the sessions, they got a glance into WordPress and Open Source. rtCamp's team was proactive and responsive throughout the event. Everything was well organized and everyone worked with great synergy.
Check out some snaps from the event. 📸
Thanks to the Ahmedabad University team for being very helpful, welcoming and on top of everything. We would also like to thank all the participants for making this event a huge success.
Links: Event Pictures | Subscribe to our newsletter | We are hiring
---