Namaskaram 👋
We are excited to be a part of WordCamp Kochi 2018. 
The event was earlier planned for the 2nd of September, 2018, but was postponed due to the worst floods that the state of Kerala has seen, in almost a century.
You can catch up with Nirmal Desai, our Biz Dev manager, on our sponsor desk. Nirmal is also one of the speakers at the event and will be sharing his experience of working with our clients, who are Enterprise publishers.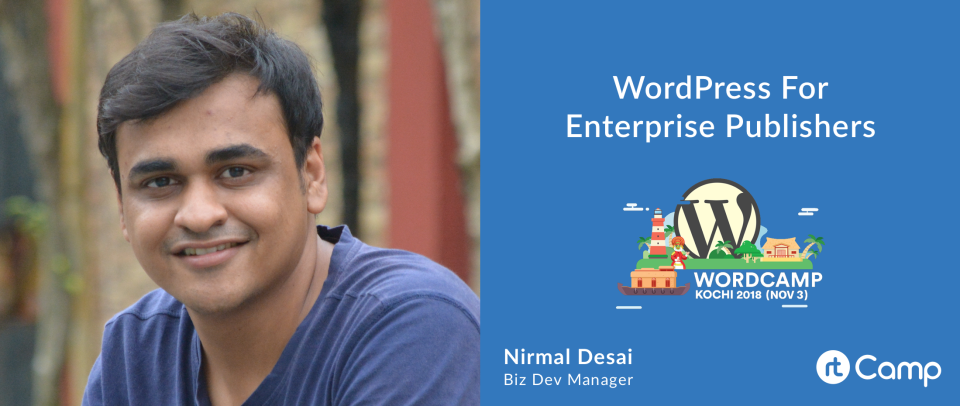 Nirmal is also a WordPress.tv moderator & contributor. Therefore, if you wish to help WordCamps upload videos to WordPress.tv, you can learn that from Nirmal. 😇
Links: WordCamp Kochi 2018 • Nirmal on Twitter | Linkedin
---