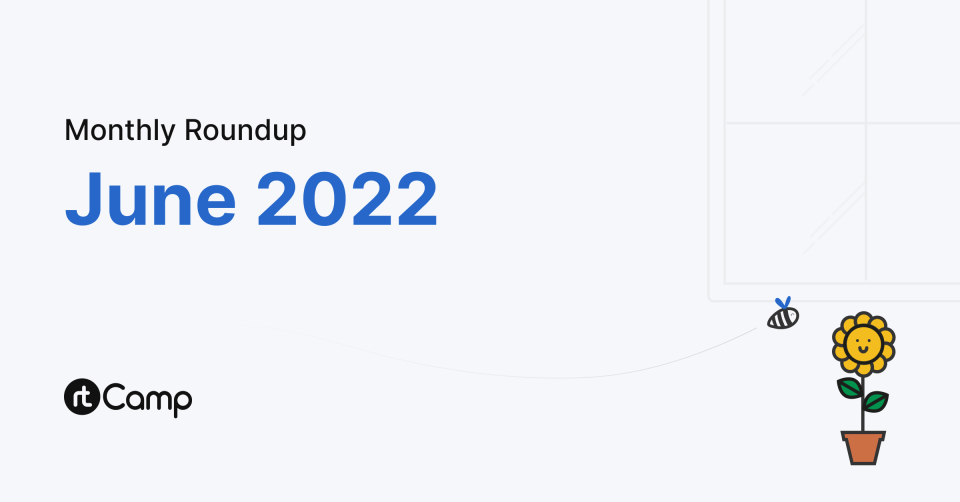 Hello!
WordPress VIP launched the Salesforce Marketing Cloud Integration project with a shoutout to rtCamp for its work in building this integration.
rtCampers attended this year's WordCamp Europe event at Porto, Portugal. Imran Sayed from our Engineering team delivered a talk about FSE (Full Site Editing) empowering customisation in themes and how block themes contribute to the future of FSE.
The in-house WPPC (WordPress Plugin Compare) project got an update. The most popular comparisons are now displayed in the home & compare pages. A new 'Filter' page is also being built, which can effortlessly filter across 59k+ WordPress plugins.
Explore our WPPC tool here.
If you need help with a project, let's start a conversation here.
Insights
Jetpack, the all-in-one toolkit for WordPress sites, now offers the flexibility of individual plugins. You can build your own Jetpack with custom features and individual plugins.
GitHub's Copilot, their AI-based pair programer, is now available to all developers at a paid price. Copilot integrates well with several popular code editors like Neovim, JetBrains IDEs, Visual Studio and Visual Studio Code.
WP Engine acquired Delicious Brains, and with it popular plugins such as Advanced Custom Fields (ACF), WP Migrate, Better Search and Replace and WP Offload SES. These plugins are used a lot by the WordPress developer community along with Local, which also is now owned by WP Engine.
Water Cooler
Popular on our #watercooler Slack channel.
That's all, see you next month!
Links: WPVIP to Salesforce Integration | We're Hiring! | Talk to us
---