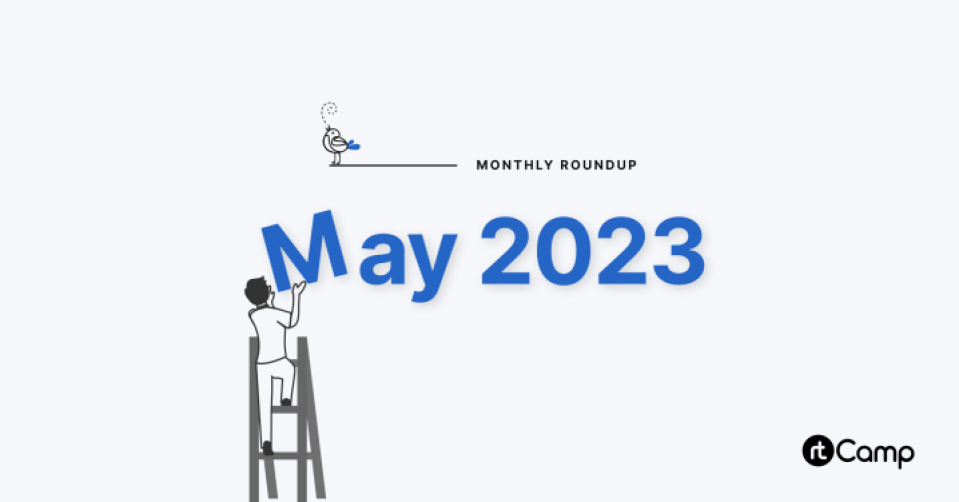 Hello!
On 27th May, WordPress turned 20, and we couldn't be more excited. To commemorate the occasion, we held an inspiring Contributor's Week, where rtCampers contributed to the WordPress Core, CLI, Support, Translations, and Openverse projects. We strive to make a meaningful impact and further strengthen the vibrant WordPress community.
We revealed our secret sauce for accessibility best practices for this year's Global Accessibility Awareness Day. It was observed on 18 May, highlighting the importance of digital equality and inclusivity. Discover our Accessibility Checklist, developed to assist you in creating a web experience that is inclusive and accessible to all web users.
In our latest case study, we delve into how Ready Logistics achieved a remarkable 49% increase in lead generation through our consultancy and services. The project involved a design refresh, migration to WordPress VIP and Gravity Forms-Salesforce integration.
Upcoming Events
WordPress News Snippets
From Around the Web
At its I/O 2023 developers conference, Google unveiled ML Hub, a cloud based machine learning cluster with toolkits enabled by open-source software.
Google Search will soon have a new Perspective filter. It aims to help find tips, advice, and stories shared by real people and content creators during web searches.
Meta shared about its Massively Multilingual Speech project, that can recognize over 4000 spoken languages. It aims to overcome communication barriers and facilitate real-time translations.
Blogs by rtCampers
Water Cooler
Popular on our #watercooler Slack channel.
Link: We're hiring!
---