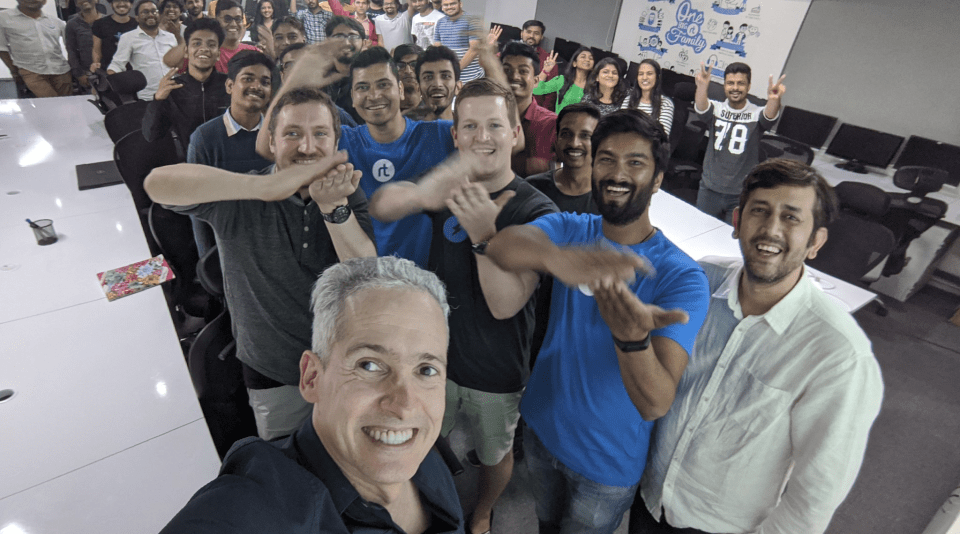 Hey folks 👋
We will remember this November for many things. Some of which are listed below.
"State of the Word" mention by Matt
Our work on Gutenberg for our client Mortgage Bankers Association was featured by WordPress founder, Matt Mullenweg in his annual "State of the Word" speech at WordCamp US 2019.
We had designed a complete newsletter creation and editing experience inside WordPress using Gutenberg. You can see it in action from the below video portion. We will be happy to answer any follow-up questions that you may have!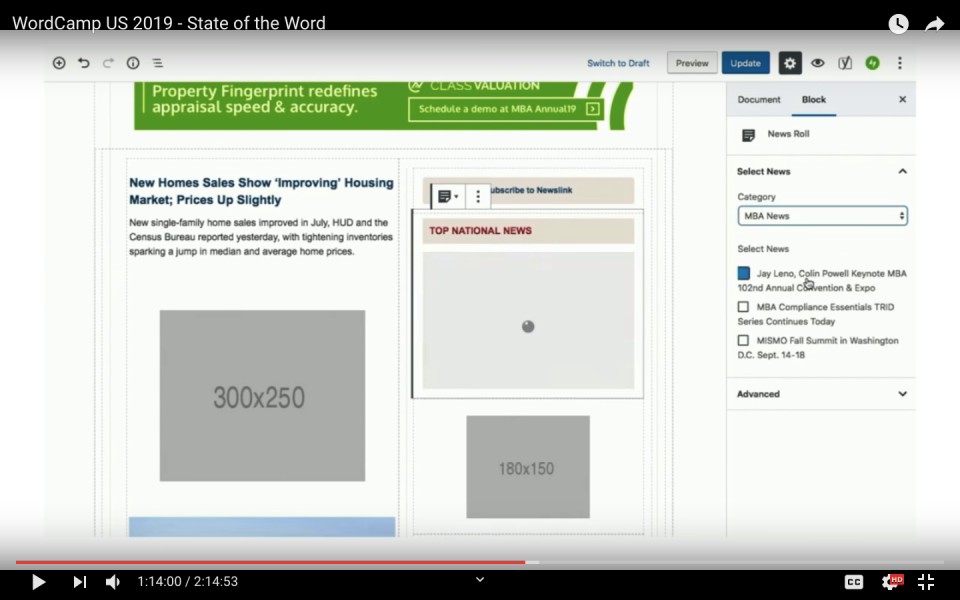 Hosting Google Event in our Pune office
We hosted an official Google for WordPress Publishers (#GfWP) event in our Pune office organized by the Pune WordPress Meetup group on the topic "Building User-first WordPress Sites with AMP". The event had three speakers from Google – Alberto Medina, Felix Arntz, and James Osborne who spent hours helping attendees make the web better for everyone.
rtCamper Imran, who is also a YouTuber, did a quick interview with Alberto and Felix to understand Google's efforts behind AMP. Below is the video of the interview.
More from WordCamps!
rtCamper Muhammad Muhsin gave a talk at WordCamp US 2019 about Using WordPress with Static Site Generators with Jason Bahl. You can find his slides here. Muhammad also shared his WordCamp US experience.
Another rtCamper, Imran Sayed gave a talk at WordCamp Mumbai 2019 on the topic Why Progressive Web Apps for WordPress (slides & video). Muhammad Muhsin was also a speaker at the same event but had to cancel his travel plans, unfortunately.
Our Director of Engineering, Chandra Patel also gave a talk at WordCamp Udaipur 2019 on "WP-CLI – A Good Friend of Developer". Check out his slides here.
More from November
WordPress 5.3 was released this month with contributions from seven rtCampers. This is the 18th consecutive major WordPress release with contribution from rtCampers.
If you had ever thought about building a Twitter-like microblogging website using WordPress, our rtMedia team has published a detailed article on the same.
rtCamper Imran organized a workshop on "Building Fast WordPress sites with Gatsby" for the Pune WordPress meetup group. Slides. Video.
Upcoming
WordCamp Ahmedabad will be happening in mid-December and we are proud to sponsor the event. If you are going to be there, come and say Kem Cho (that's 'how are you' in Gujarati) to us.
A day before WordCamp Ahmedabad, we are organizing an event on "Careers in Open Source and Beyond" in collaboration with the Career Development Centre, Ahmedabad University and the Programming Club. Three rtCampers – Rahul Bansal, Chandra Patel, and Imran Sayed will be speaking and answering all your questions there. The event is free to attend. Please RSVP if you are interested.
That is all from the month of November, people. See you again next time. 👋
And greetings of the festive season. ✨
Links: "State of the Word" mention by Matt | Careers in Open Source and Beyond
---