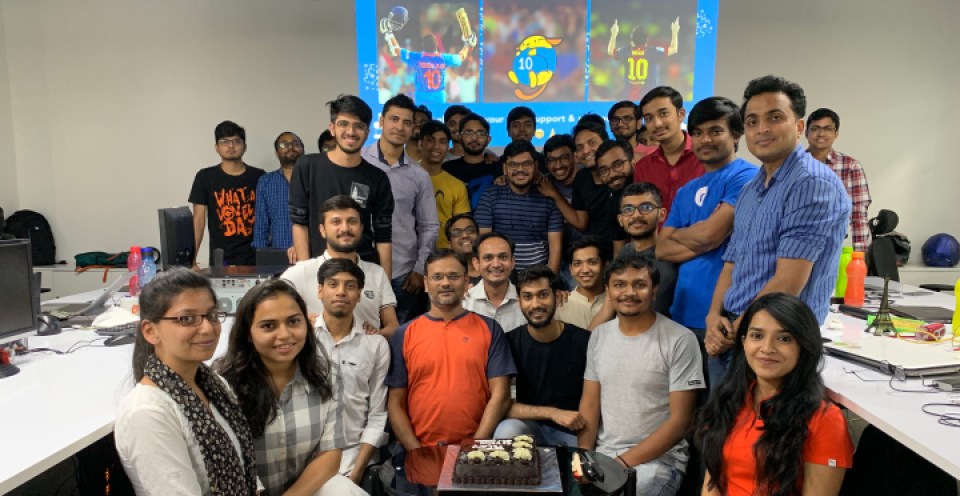 Last week, rtCamp turned 10 years young! 🎉

10 years is big not just in terms of time but also in terms of our journey. From celebrating success, learning from our failures, and reaching where we are today, we've relished each and every single milestone of our journey.
The Story So Far 🤓
What started as a simple love for blogging, led to the introduction of WordPress, and this paved the path to the inception of rtCamp. Since then, we've grown in terms of clients, infra, and team size. The entire decade has been full of gainful learnings and experiences that have helped us to get to the top of our game.
Looking back, it's hard to believe that we made it this far by breaking so many conventions. We were often questioned about our round table principle, work culture and policies such as no formal degree for a job, no employment bond, paid training, open source contribution with employee's name, employee's first.
We were often called fools for taking an unconventional path but we kept our focus and goals intact which eventually rewarded us with success.
Take a better look at our journey so far 😊
rtParty 🎉
Each year, we celebrate our anniversary but on our 10th year, we wanted to make the celebration 10 times better and bigger.
We started our celebration well in advance, when we took a trip to Tapola, for our pre-rtParty, in January. Almost the entire rtFamily got together to enjoy the weekend rendezvous at a lakeside resort.
But, we were more excited about the official celebration in March. As the date of the main party got closer, we decided to have a week-long celebration with tons of games and fun activities in our office.
From biryani lunch party, lemon-spoon race, to movie night, and game night – featuring crowd favorite, PUBG, and FIFA, we had it all. We also created our own version of the Harlem Shake, which turned out to be more hilarious than we imagined it to be. 😆
On 16th March, we had our formal 10th-anniversary celebration. It was great catching up with ex-rtCampers, our well-wishers and some folks from the WordPress community.

Take a recap of our 10th-anniversary celebration 📷
The Road Ahead…
Once again, we'd like to thank each and every one of you for supporting us through our ongoing journey. 🙏
We hope to work with the same zeal and grow into a better version of ourselves in the coming years. See you next time! 👋
Link: Be a part of our journey
---