WordCamp Nashik is just around the corner. This is the first ever WordCamp to take place in the "Wine Capital of India". Famous for its agriculture & temples, Nashik is also home to a budding WordPress community.
The WordCamp will be a one day event with speakers from all over India. rtCamper Rahul Bansal will be part of a panel discussion on "How to build a business on WordPress".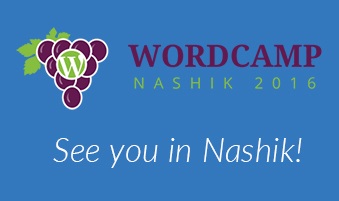 Most of us will be arriving in Nashik a day before the WordCamp. As always, we would love to meet you and chat. We should be easily identifiable in our rtBlue tees. 🙂
You can also drop by our sponsor's desk at the venue if you have any questions or would like to know more about our unique hiring process.
Links: WordCamp Nashik Homepage | rtCamp on Twitter
---