Campus Hiring Program
In this program, we hire college students and train them in enterprise-grade professional WordPress development to help some of the biggest brands reach millions of people daily.
Training Program
Every year, in two batches that start in January and July, we provide a select few college students with 6 months of training for WordPress development skills.
This training program is carefully designed by rtCamp's senior engineers and focuses on the development of individuals with various cutting-edge technologies to meet industry demands.
The training requires you to be present full-time (40 hours/week) in our Pune office. Only the training part is in-office. After training, you can choose to work from home or anywhere, forever.

Enrolled 200+
Colleges

Connected with 40,000+ students

40+ Full-time
Employment
Perks & Benefits
All trainees get paid Rs. 50,000/month for the duration of 6 months.
Relocation assistance if you need to change city for the training program.
Right from day one, you get healthcare, insurance, and paid leaves.
Best in class tech and gadgets to work on. All trainees currently receive MacBook Air M2.
After successful training, a minimum of 12L per annum in addition to other perks. So far more than a 90% success rate.
After training, permanent remote working option. Only training for 6 months requires one to be in Pune.
No bonds or penalties. Students are not obligated to work at rtCamp or in the WordPress ecosystem after the training.
No non-compete clause. Students are more than welcome to join any other WordPress company or start their own.

Health Insurance

Paid
Leaves
Welcome Goodies

Latest MacBook

Relocation allowance
Career Progression
Your career will start as WordPress Engineers (Trainee) and progress to be WordPress Engineer → Senior WordPress Engineer. Usually, this takes 3 to 5 years.
After that, as your experience grows, depending on your skills and interest, you can continue to grow further into the engineering side (Lead Engineer → Principal Engineer) or can have exposure to some business side, along with engineering responsibilities. (Engineering Manager → Director of Engineering).
rtCamp is flexible in internal job switching and some people who joined engineers in the past today also work in roles such as Project Manager, Business Analyst, Client Strategist, and also in marketing team.
It is very important that the work you do with us is exciting enough that you look forward to Mondays!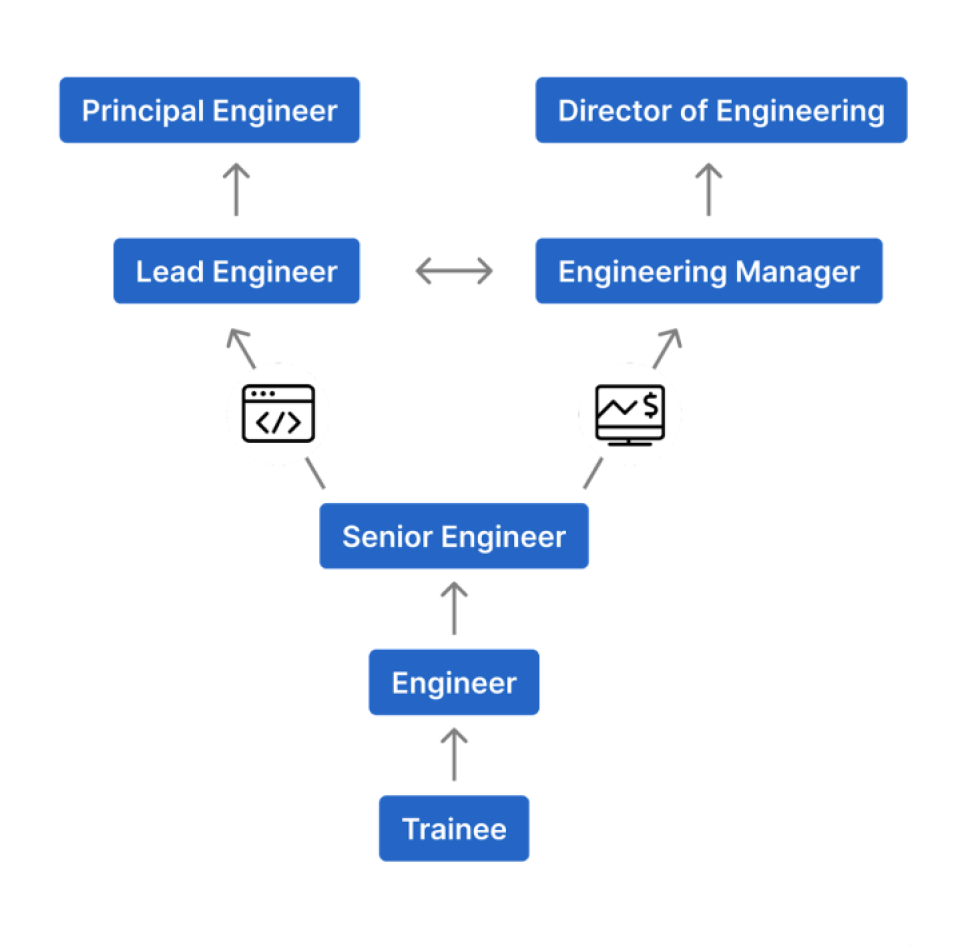 Prerequisites
Based on your TPO department approval, you will be eligible for this campus program.
We have listed a few skills below that would be critical for you to be successfully selected for the WordPress Engineers (Trainee) role at rtCamp.
Must Haves
Deep understanding of computer science fundamentals and the internet.
Security e.g. hashing algorithms & encryption.
Decent knowledge of PHP, JavaScript, HTML, CSS, and MySQL.
Version control software such as git.
Architectural concepts such as background job processing.
Good to Have
Knowledge of WordPress plugins and theme development.
Package managers such as composer.
Experience with web servers, e.g. Nginx, Apache
Unit testing frameworks
Some understanding of hardware (CPU, RAM, Motherboard, etc)