Managed WordPress Services
One-stop solution that allows you to sit back and focus on your business goals, while we keep everything running smoothly on the WordPress end.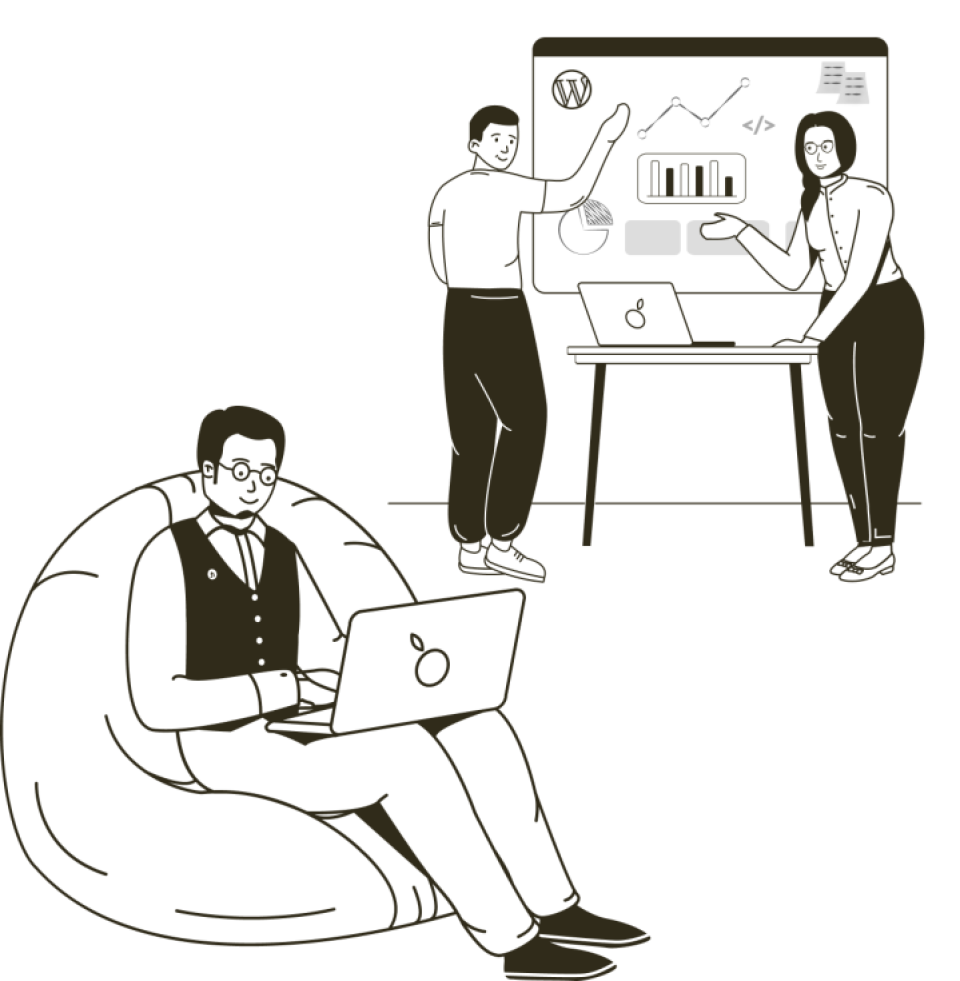 Trusted by some of the biggest brands in the world
What We Offer
WordPress Consultancy
Mapping your business needs with the tech stack
Create technical specifications for features and custom-built functionality
Discussion and research for WordPress web applications
Marketing automation setup & integration with tools
Analytics tools setup for performance-tracking marketing campaigns
System design and implementation plan, roadmap, timeline, and effort estimation
If you have products or services, our technical consultant will collaboratively brainstorm ideas to grow and evolve your business
Converting your business ideas into a custom web solution
Development Services
Identify the root cause of an issue and provide relevant solutions
WordPress theme templating and website user experience changes
Build new features and tweak the existing ones to the current stack
Ongoing website maintenance and updating WordPress core, plugins, and themes with regular security patches
SEO Fixes
Staging site set-up for internal demo
Integration and development of endpoint API of the website
Creating a new website (microsite) within an existing WordPress Multisite Network
Support & Training
Assisting with updates during the website landing page layout creation
Training new team members on the WordPress interface and features
Documentation, such as user manuals and video screencasts
Supporting the editorial team with the entire workflow of content publishing
Assisting in-house technical team with the codebase, feature development, and future updates
Our team can work directly with your existing team members and vendors to facilitate our technical and non-technical support.
Best Practices-as-a-Service
Conducting code reviews and ongoing security & performance audits
Feedback on WordPress coding, WPVIP-Go platform standards, and best practices
Code and website optimization for better performance, Core Web Vital & PageSpeed
Improving cache mechanisms, and optimizing Database Queries
Monitoring the error logs and zeroing in on the root cause of issues
Providing the entire audit reports to the client team or/and vendors
Why get rtCamp involved?
Experts with WordPress
Experience in managing enterprise clients, and vendors for WordPress decoupling and migration projects.
Over 100+ experts including Technical Consultants, Business Analysts, Engineers, Managers, Designers, and Quality Analysts.
Our Engineering and QA team has contributed to the WordPress core for 26 consecutive releases.
Our team is available in multiple time zones and has experience working remotely
WordPress VIP Agency Partner
View Case Study
rtCamp has helped our organization in so many ways! Their incredible wealth of knowledge and experience around the WordPress platform has brought peace-of-mind to our teams and leadership. Not only have they built us sustainable enterprise-class WordPress sites, but they have also helped streamline our go-to-market process with the solutions they have helped us architect.
Transparent Process
Our Growth Managers and Project Managers work to build open, and proactive communication across the teams to make the process smooth for you all the way.
Growth Manager
Gets the right team members for your project
Ensures to keep in touch with your stakeholders to discuss business plans and growth opportunities
Helps manage the commercial discussions with your team
Shares a quarterly and annual achievable plan that you can showcase to your leadership
Project Manager
The PM will ensure the execution of the tasks and deliverables within the decided timeline.
Connects all the team members, stakeholders, and third-party vendors of the project for a seamless execution workflow
Proactively shares regular updates about the task progress and weekly consumption of hours
Frequently Asked Questions
Let's Talk About Your Project
"*" indicates required fields