With lockdowns and movement restrictions enforced in many parts of the world, we're spending more time than ever at the dining table with our loved ones. We asked a few rtCampers to send in pictures and short descriptions of their first meal of the day. The results are exactly as interesting and varied as we imagined!
Join us as we take a virtual tour around the world 🗺️
Paul, 🇺🇸 GMT -8
Our first stop is at the eastern coast of the North Pacific Ocean, in California, where this interesting entry comes from. Paul starts "breakfast" with a B-vitamin and herbal mix before starting early-morning meetings across the globe. He typically compliments it with a coffee or energy drink, as days sometimes start as early as 4 AM!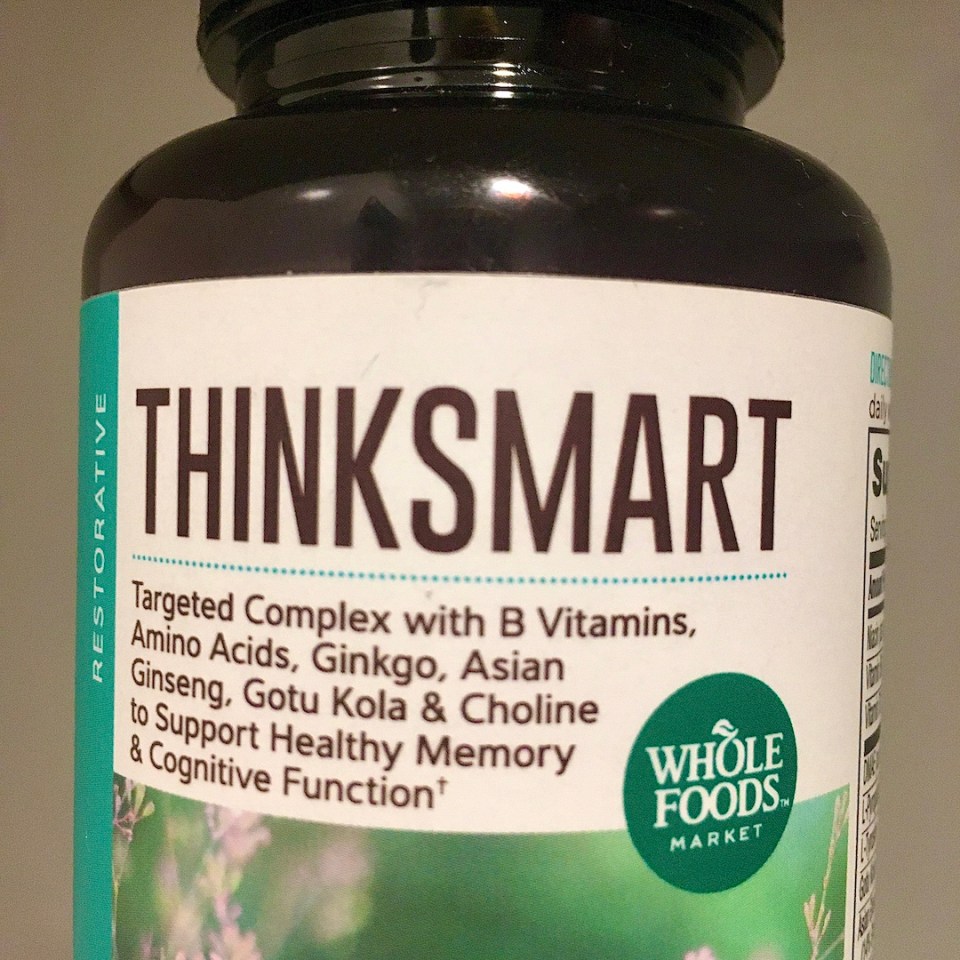 Mehidi, 🇧🇩 GMT+6
Moving to the other side of the globe, and this couldn't have been in starker contrast 😁 Mehidi pulled out all the stops for this post, but even on a typical day, he is a big fan of the most important meal of the day. Featured is a spread of breakfast and brunch dishes from Rajshahi.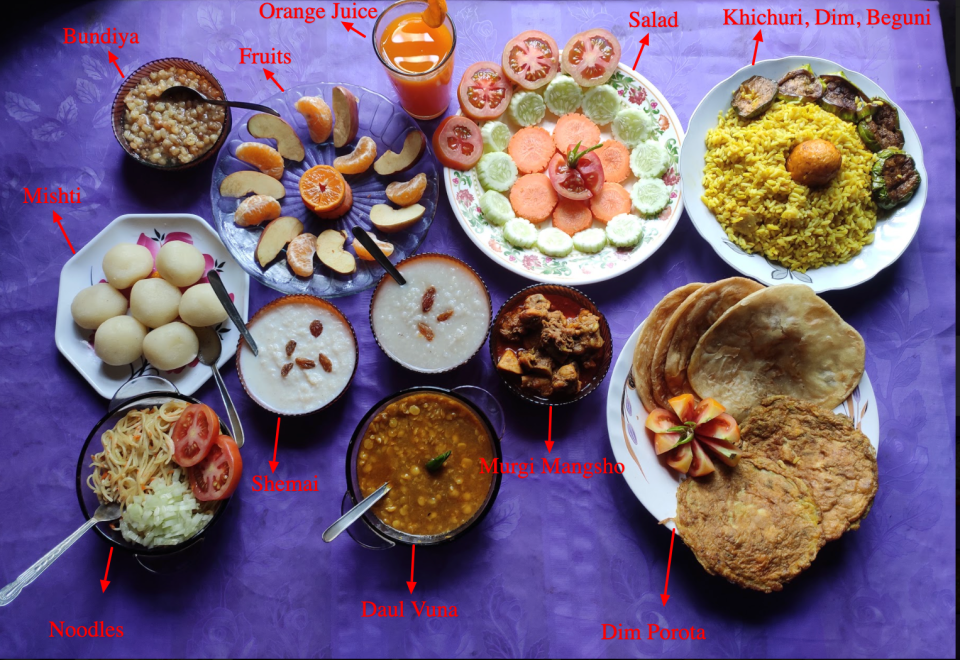 Sandeep, 🇮🇳 GMT +5:30
Moving East, we expected nothing less from Sandeep, our very own amateur chef. His Instagram feed is filled with many more of his creations that taste every bit as delicious as they look. Featured here are hot aloo parathas and a decorated latte. Also featured is a fruit platter with homemade strawberry yogurt for munching during working hours.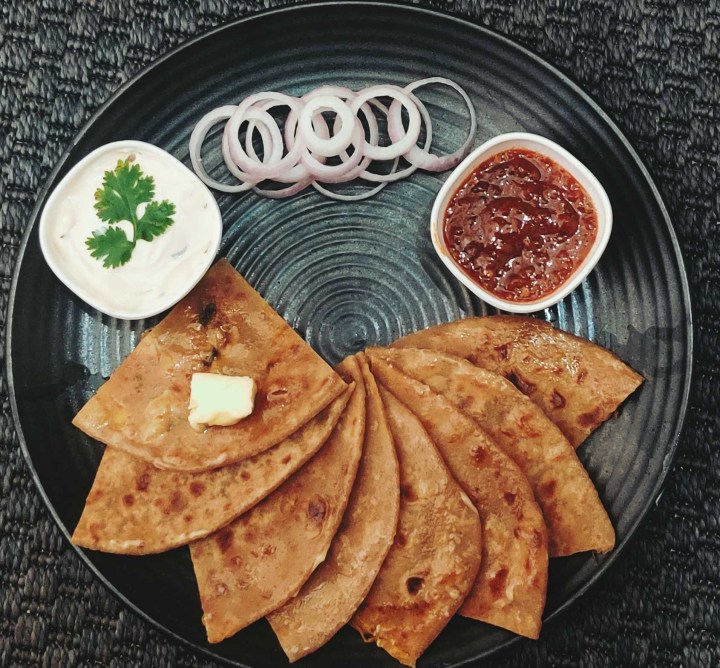 Ganesh, 🇮🇳 GMT +5:30
Another elaborate spread from the western coast of India. Goa, where Ganesh is from, has some great cuisine and a reputation for a slower pace of life. Imagine him, sipping chai, looking out at the ferries drifting in the canal that his house overlooks. A great environment for any creative 🎨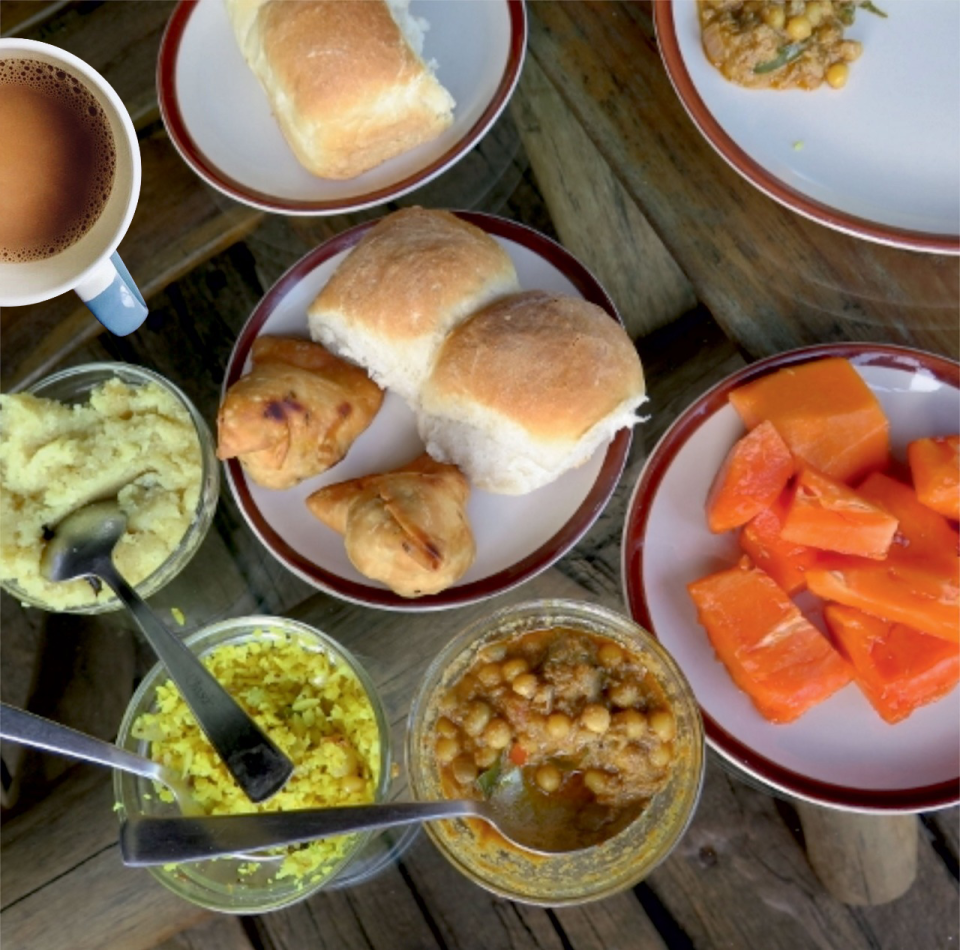 Muhammad, 🇱🇰 GMT +5:30
Muhammad tells us that this is a typical breakfast from Colombo: string hoppers, pol sambol (a coconut relish), coconut milk gravy, a boiled egg, a banana (not just for scale), all washed down with some Sri Lankan tea. Food to encourage thought for M2's blog, where he writes about everything from Gatsby to his life philosophy.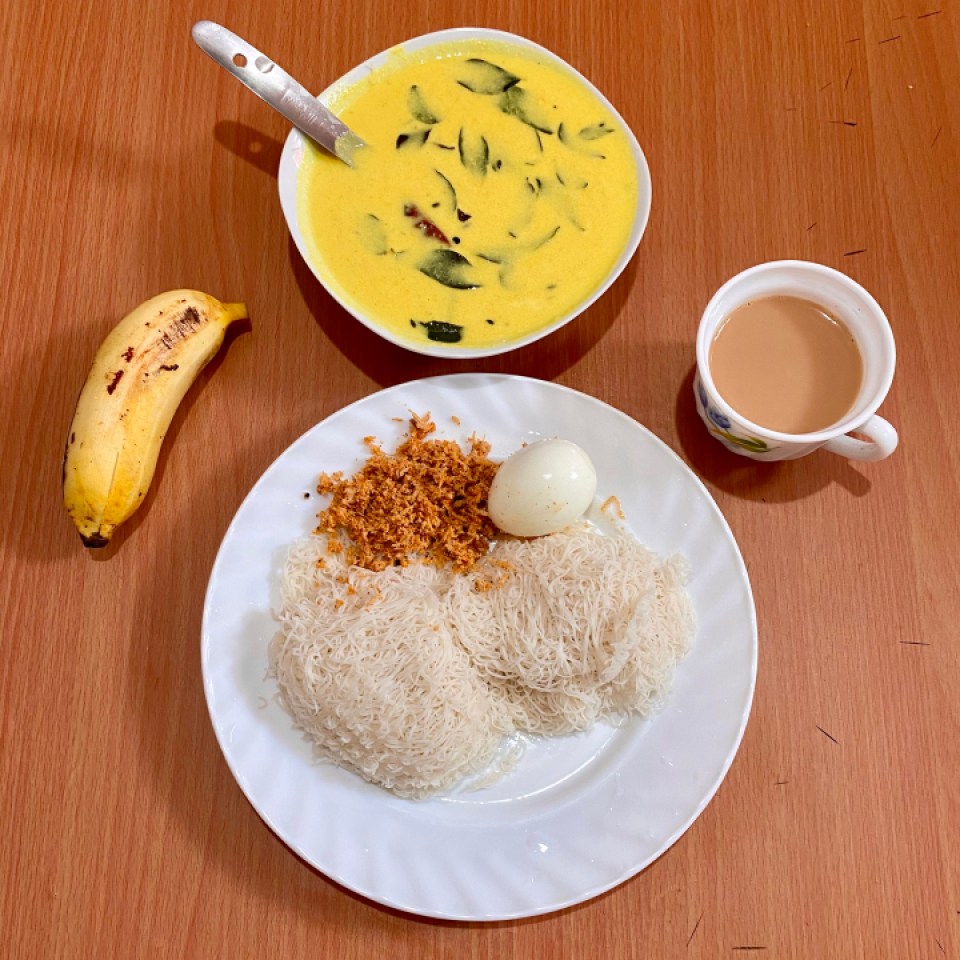 Abder, 🇩🇿 GMT +1
Next, we take an international flight (remember those?) all the way to Algeria. Lots of baked goodies in Abder's breakfast — chocolate bread rolls, sweet biscuits, pastry — accompanied with milk. Pretty quick to put together and ostensibly, consume 😄 Check out Abder's technical blog for bite-sized lessons on JS & more.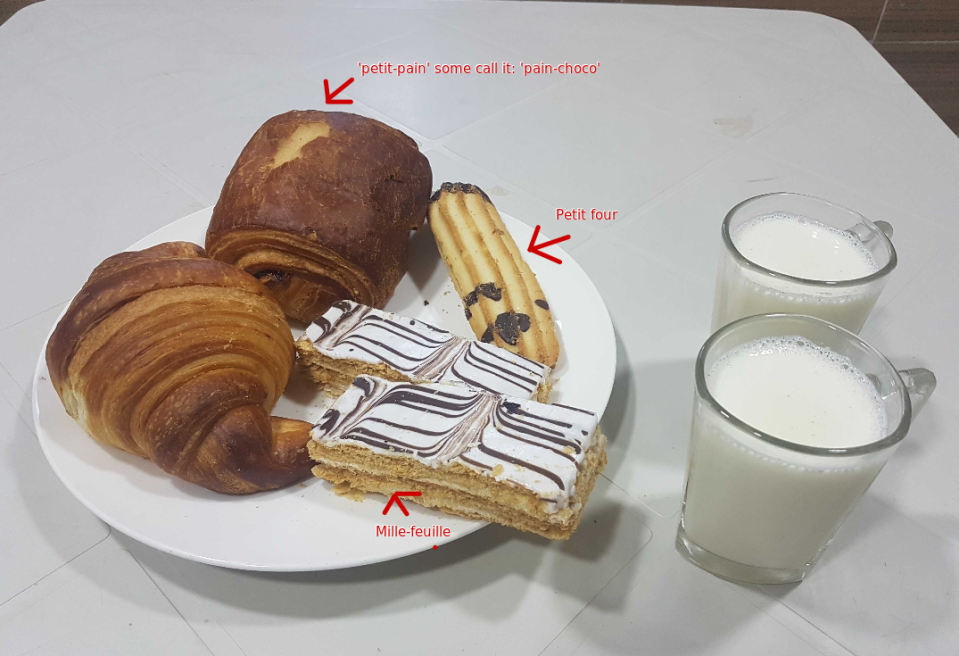 Mervin, 🇺🇸 GMT -5
Our last stop is in The Big Apple. Just like the man, Mervin's breakfast is ultra pragmatic. Black coffee if his day begins earlier than expected, or Soylent on most others. He gets them delivered weekly, and his favorite breakfast flavor is the Cafe Mocha (no surprise there!)
His quick morning routine allows him to connect with clients across several timezones, volunteer & organize community events, or just generally nerd out.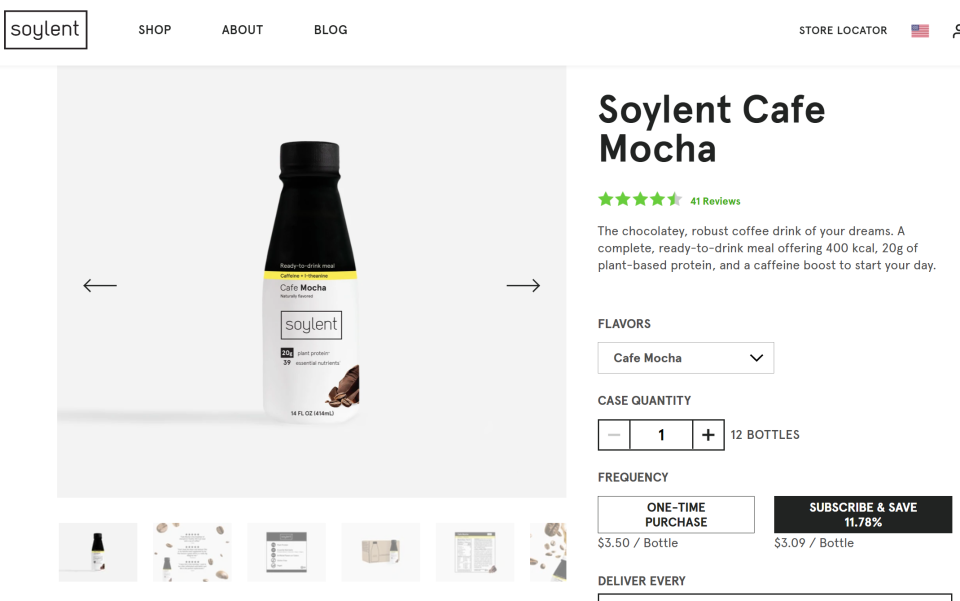 Want to be featured on lists like these? 😉
We're a fully remote company, united by our passion for delivering enterprise success with WordPress and open web technology. And we're hiring!
Links: Our Remote Setups | Careers at rtCamp
---